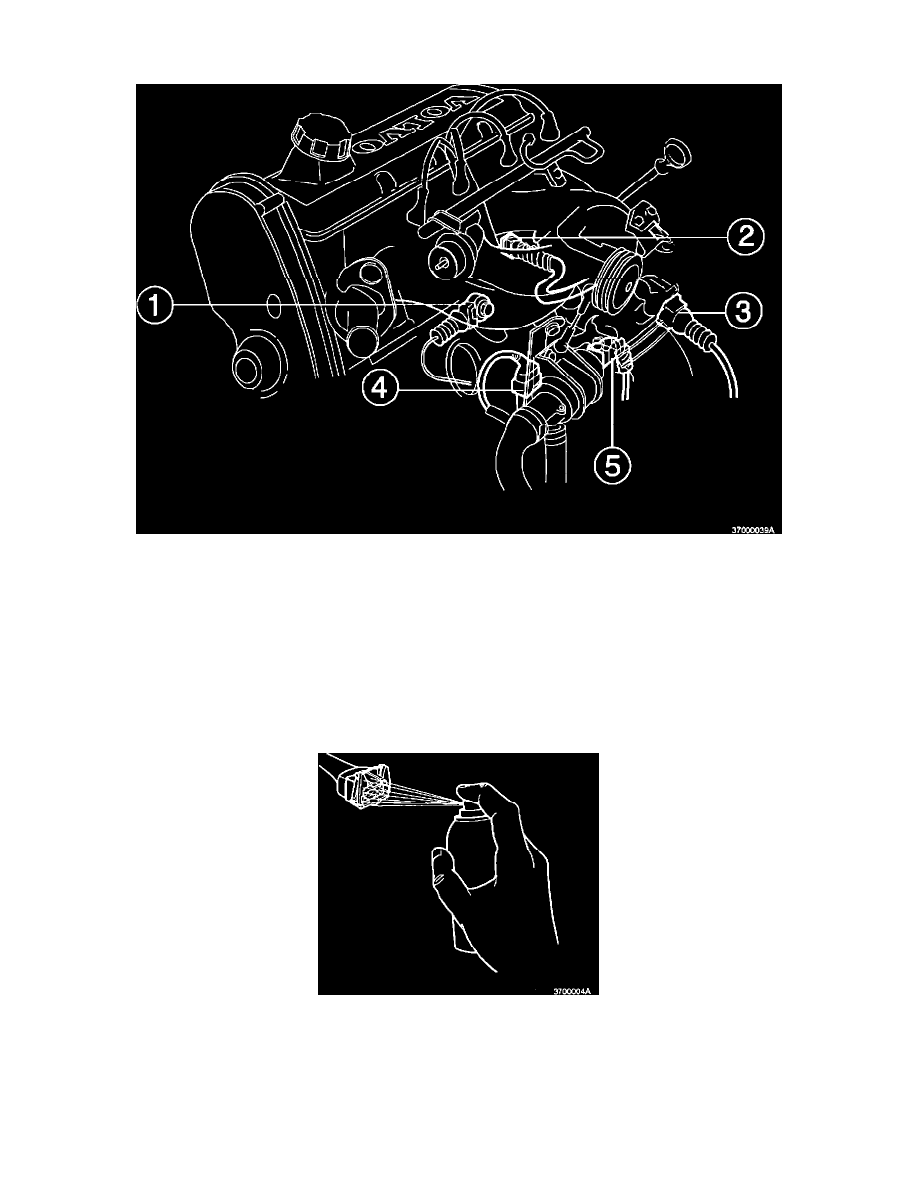 Remove power stage connector
Remove connectors for:
1.
Knock sensor
2.
ECT sensor
3.
TP switch
4.
EGR temperature sensor (where applicable)
5.
IAC valve
Clean connectors
Spray connector halves (male and female) with rust remover.
Caution:
Do not use rust remover or grease on the heated oxygen sensor (HO2S) connectors.
Grease connectors