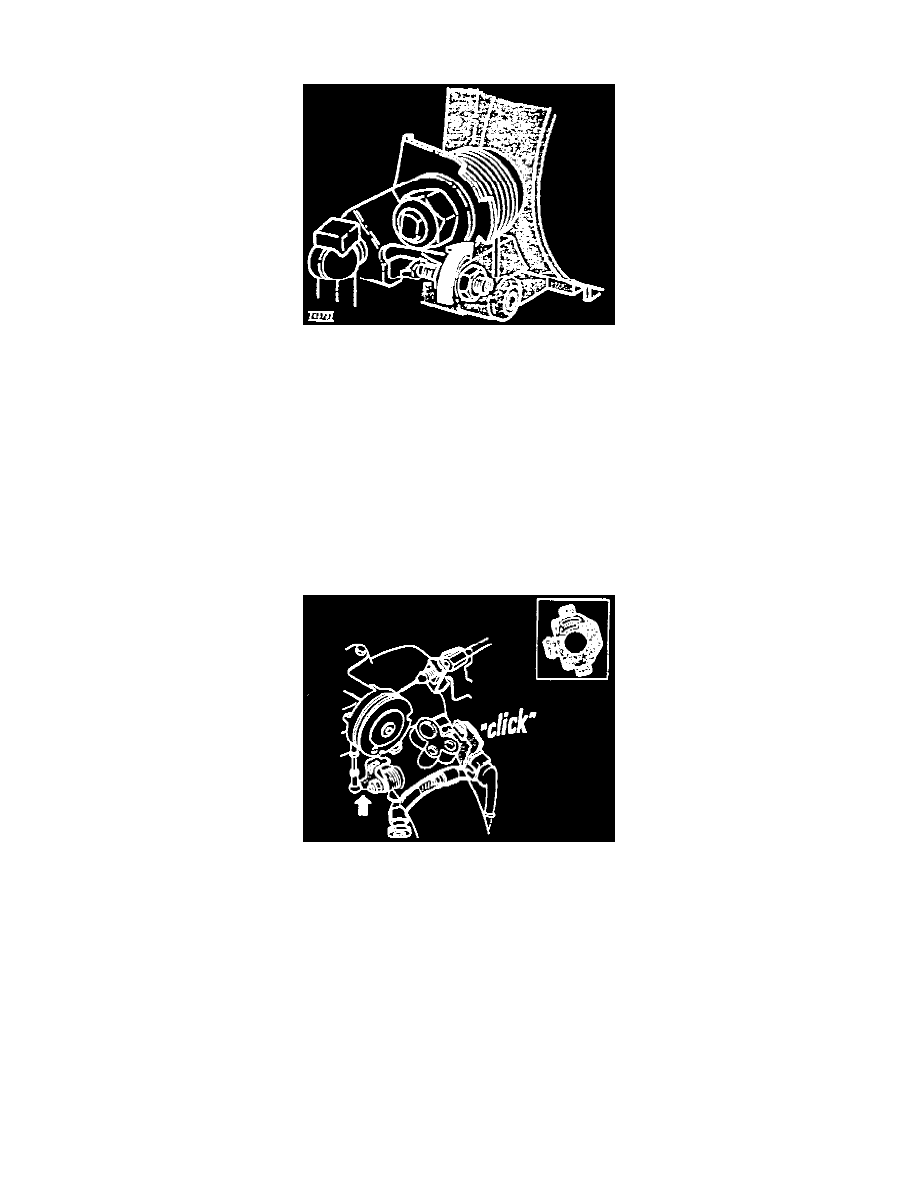 Note:
Throttle Stop Adjustment Screw
If the 'check engine' (or Lambda symbol) warning lamp lights during engine braking (particularly at high altitude), the bypass air flow may be
excessive. In this event, close the throttle gradually with the adjusting screw until the lamp no longer lights under these conditions.
Note:
Remember to clear the 1-2-1 code in the diagnostic system memory after each test.
G). ACTION IN EVENT OF ENGINE SPEED FLUCTUATION DURING FUEL SHUTOFF FUNCTION, OR COASTING DOWNHILL:
- Center throttle plate (see item 1.2).
- Adjust throttle switch:
Install throttle switch without tightening screws.
TPS Adjustment
Turn switch clockwise. Place 0.15 mm feeler gauge between throttle lever and adjusting screw. Turn switch slowly counterclockwise until "click" is
heard. Hold switch in this position and tighten mounting screws (torque: 1.6 +/- 0.4 Nm = 14 +/- 4 in.lb).
Note:
If the throttle switch is of VDO manufacture, apply medium grade locking fluid when tightening the throttle switch screws.
- Recheck operation: