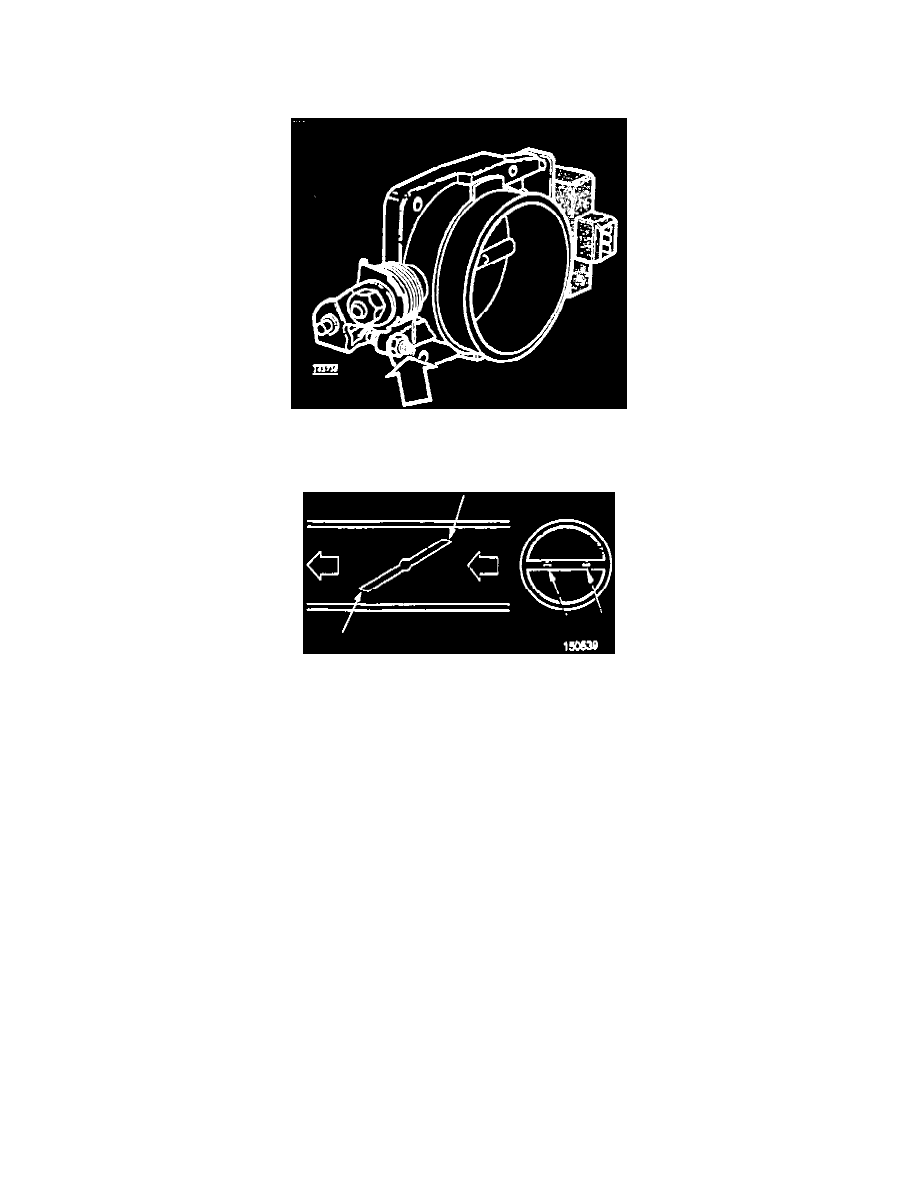 Remove throttle housing from intake manifold.
Clean throttle housing thoroughly.
Throttle Body
Loosen adjusting screw (arrow) so that throttle closes fully.
Throttle Plate Adjustment
Loosen throttle plate (by loosening the two retaining screws slightly).
Note:
Check that plate is correctly installed, i.e., is facing in the right direction. Since edge of plate is thin, careful inspection is needed to see chamfered
edge.
Hold throttle housing with plate horizontal.
Use lever to open and close throttle a few times until plate centers itself in throat of opening. (Open to approx. one-third on each occasion.)
Check that throttle spindle can be moved in and out with slight resistance.
Examine throttle housing against light. Opening around plate should be even and as small as possible. If opening is uneven, try moving plate slightly in
either direction with fingers to obtain optimum clearance with housing wall.