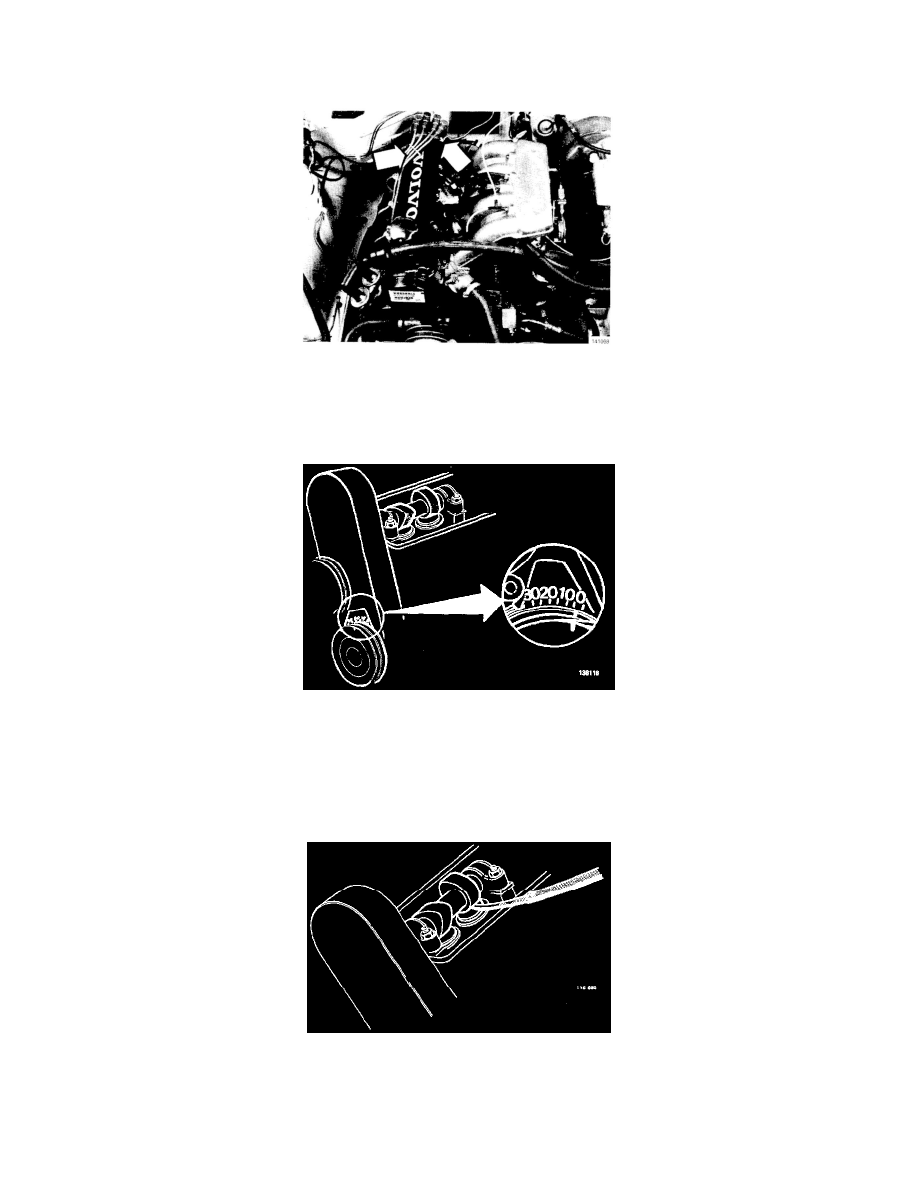 Valve Clearance: Adjustments
NOTE: Special Tools Required: 
5022, 5026.
Upper Engine View
CHECK VALVE CLEARANCE
Remove ignition cables from spark plugs.
Remove valve cover.
Crankshaft Pulley Markings
Position camshaft at TDC for cylinder 1:
-
Cam lobes for cyl. 1 must point obliquely upwards.
-
Pulley ignition mark must be at O°.
NOTE: Always use center bolt to rotate crankshaft.
Checking Valve Clearance
Measure and note valve clearance for cyl. 1.
NOTE: Same clearance for intake and exhaust valves.