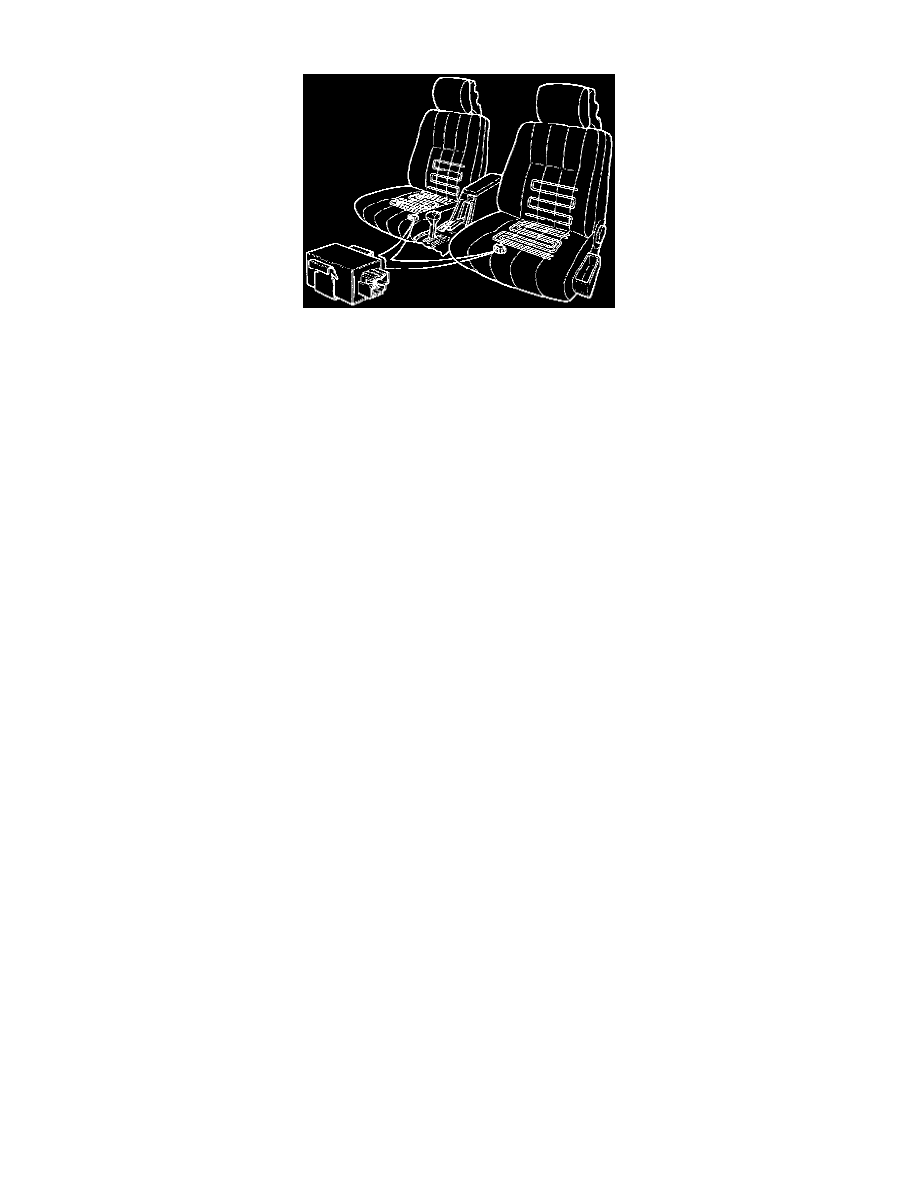 Seat Heater Control Module: Testing and Inspection
Leather or plush trim
If a fault is suspected, e.g. short circuit in the heater element, bear in mind that:
-
Heating will not switch on if the in-car temperature is above +18 °C (64 °F).
Full heat output triggers on within 3 - 6 seconds after start of function check.
-
When in-car temperature is between 10 - 18 °C (50 - 64 °F) the heater goes directly to low output. Full output only triggers on when temperature
is below 10 °C (50 °F).
-
The control module has two modes for either plush or leather trim, so that trim will not affect heating.
If the above conditions are not fulfilled, but both supply and ground are OK, the module should be replaced.
If supply is missing, check seat heating switch.