< PREV PAGE
NEXT PAGE >
940 L4-2.3L SOHC VIN 88 B230F (1992)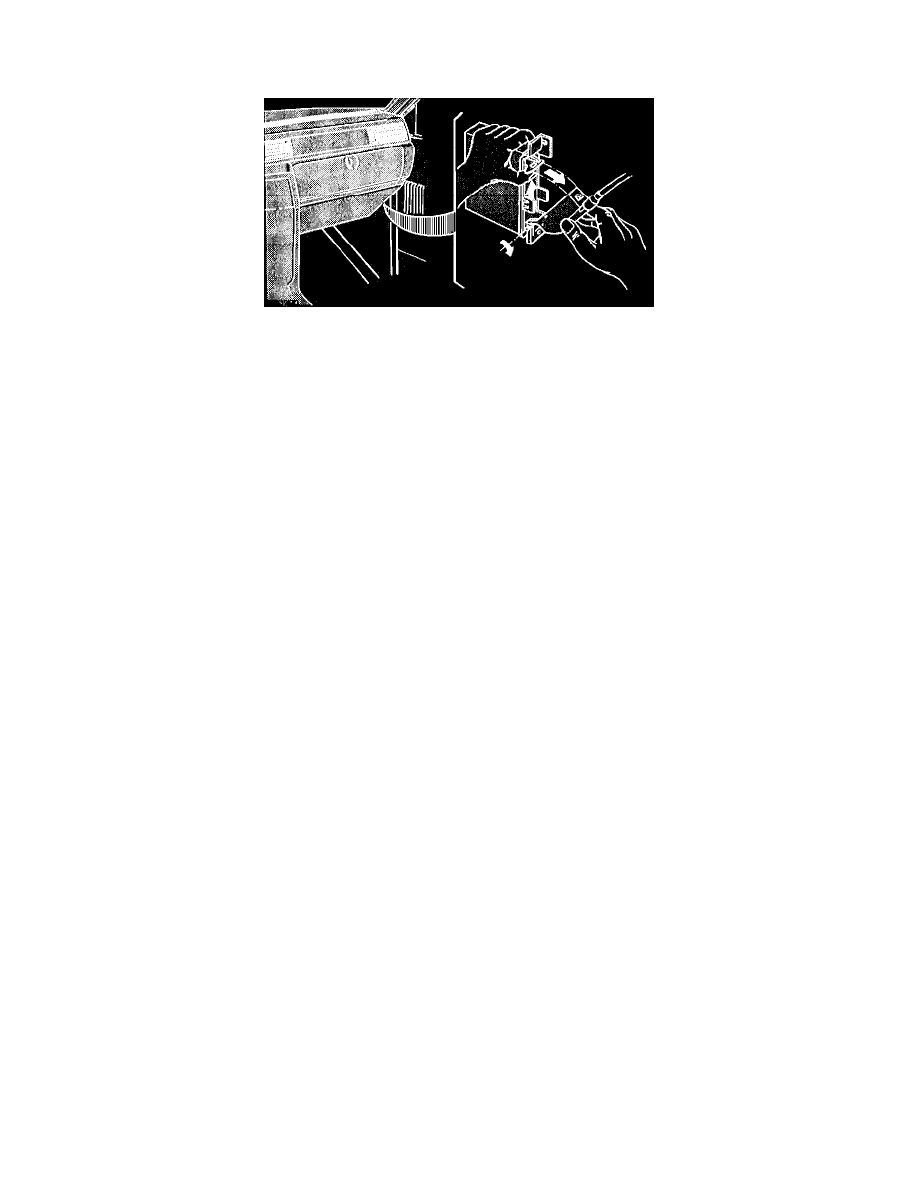 Engine Control Module: Service and Repair
Fuel Injection
Fuel Injection ECU
NOTE:Since any fault codes that may be stored in the fuel injection control unit memory will be lost if the battery or control unit is disconnected, fault
codes should be extracted first, See On-Board Diagnostics.
1.
Remove the panel beneath the right side of the dashboard, glove box and side kick panel.
2.
With the ignition OFF, release the ECU harness connector catch and fold the harness connector downward.
3.
Remove the control unit from the bracket.
4.
Reinstall the control unit in reverse manner.
< PREV PAGE
NEXT PAGE >