< PREV PAGE
NEXT PAGE >
940 L4-2.3L SOHC VIN 88 B230F (1992)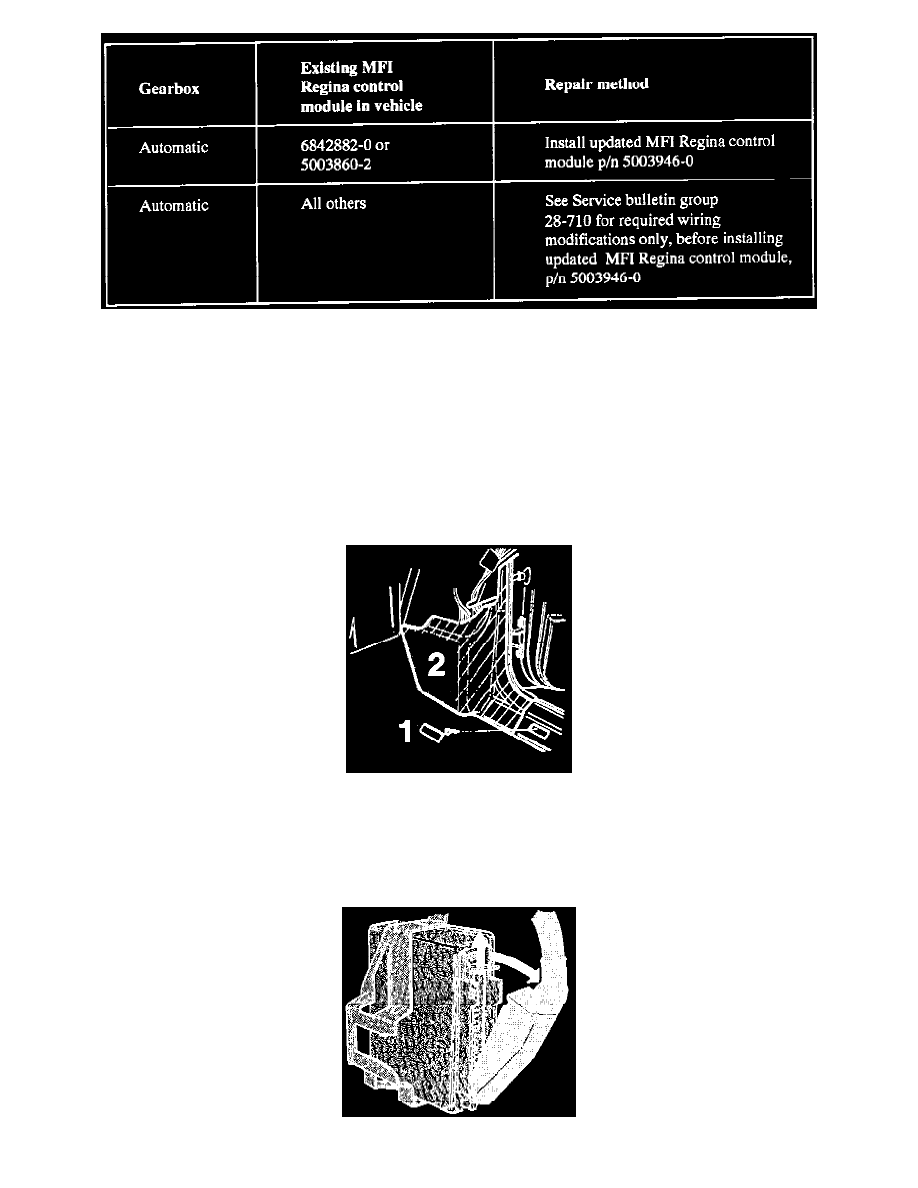 If a confirmed customer complaint is diagnosed after any out-of-line conditions have been corrected, an updated MFI Regina Control Module is
available for vehicles equipped with the Regina/Rex engine management system. See chart.
Replacement of fuel injection control module
Procedure:
Record any fuel injection and ignition system diagnostic trouble codes (DTC) and correct faults as required.
Ignition should be switched off.
Remove/disconnect:
- front screw in sill protector (1)
- cover over MFI control module (2)
Caution:
Module must be dead when connector is removed or reconnected, otherwise damage may result. Remove Fuse no. 1 to avoid damage to control
modules.
Disconnect 35-pin connector from module.
< PREV PAGE
NEXT PAGE >