< PREV PAGE
NEXT PAGE >
940 L4-2.3L SOHC VIN 88 B230F (1992)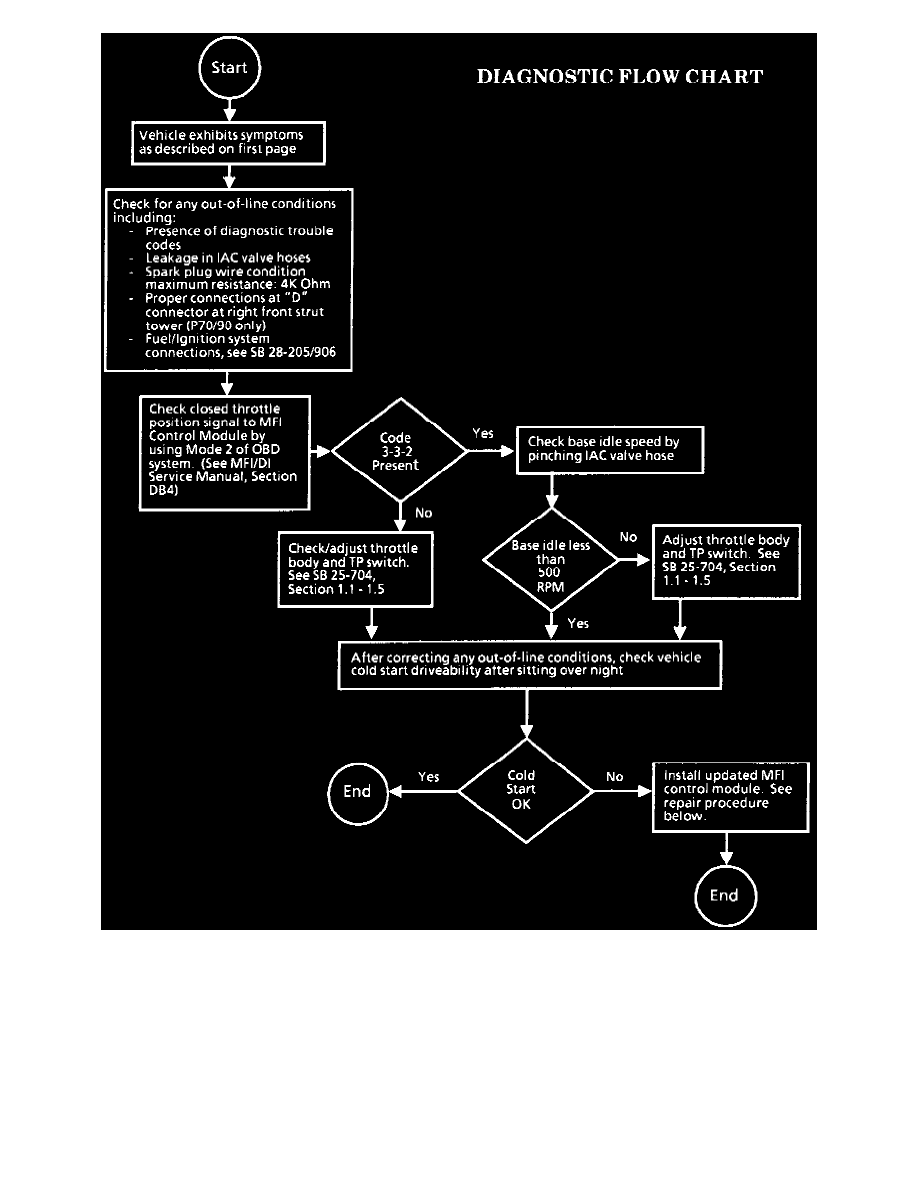 Follow the diagnostic flow chart. Any pre-existing out-of-line condition will only aggravate the above described conditions and should be corrected
before proceeding further. Out-or-line conditions Include poor compression, incorrect valve clearance, intake valve deposits, injector deposits, etc.
All vehicles with the Regina/Rex engine management system will have the new MFI Regina control module from the 1994 model year production start.
If the vehicle already has MFI control module, p/n 5003946-0 or 9146261-4 the update has already been performed.
REPAIR PROCEDURES:
< PREV PAGE
NEXT PAGE >