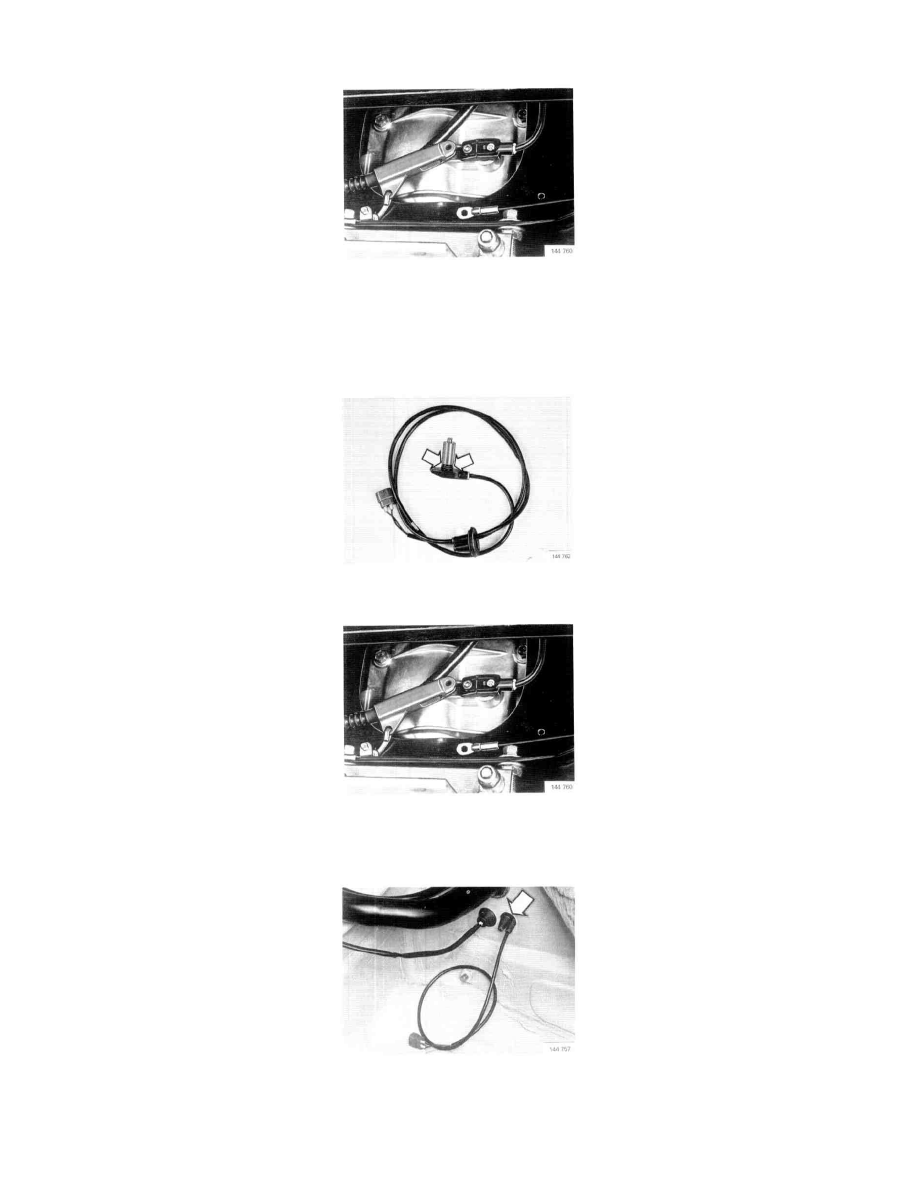 AO8. Lower rear axle slightly 
Lower carefully to ensure that propeller shaft does not press against fuel tank.
AO9. Disconnect right-hand parking brake cable from its quadrant
AO10. Free sensor lead from clips 
Note how lead is run.
AO11. Clean area around sensor and remove unit
Installation
AO12. Oil new sensor O-ring.
AO13. Install new sensor
Tighten screw to 8 - 12 Nm (6 - 9 ft. lbs.). 
Clip lead in position.
A014. Push lead and grommet through opening
AO15. Connect right-hand parking brake cable to quadrant