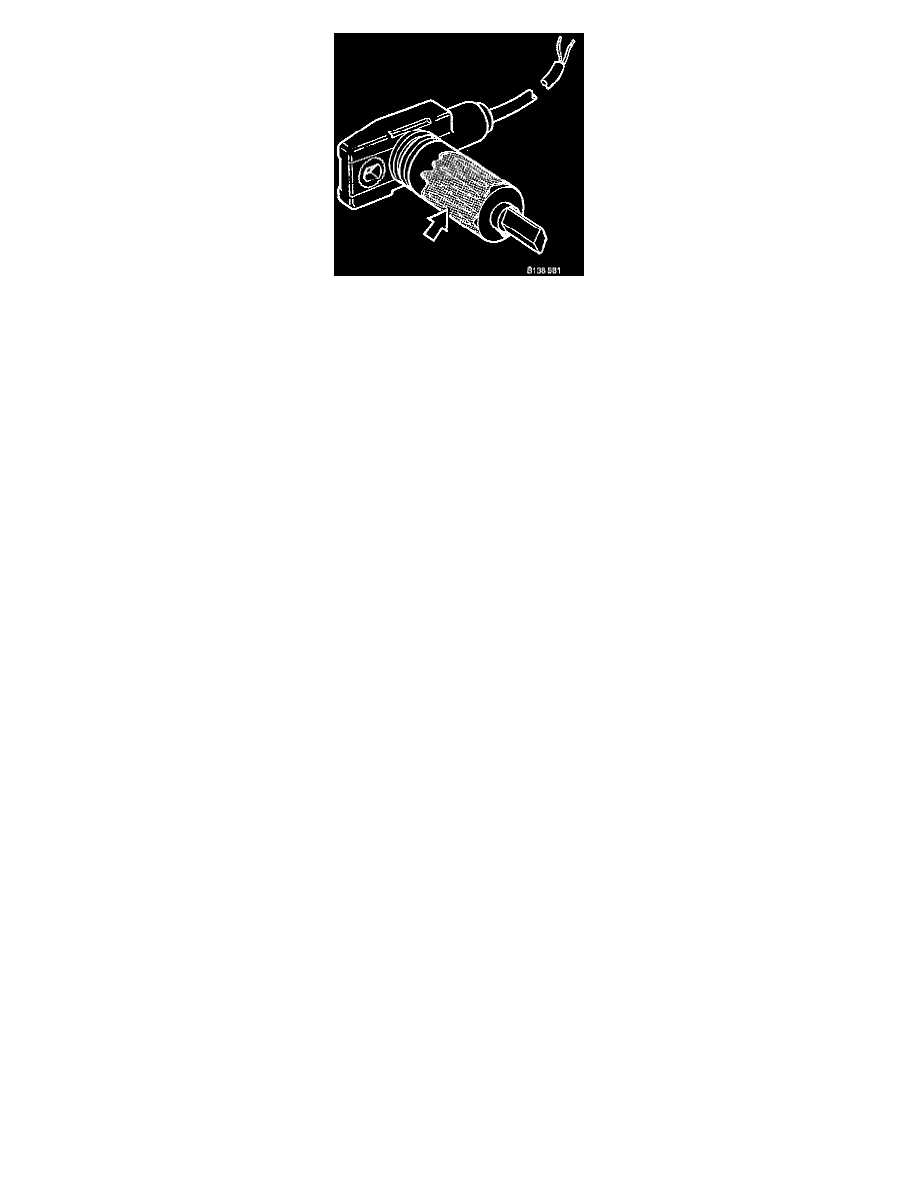 NOTE:  Check that sensor point is free of grease and dirt.
5. Fit sensor lead to its clips. Later models have an extra sensor lead clip, in the wheel housing in front of the body aperture.
6. Run lead into engine compartment. Connect both connectors.
7. Test drive car and check that ABS warning light goes out.