< PREV PAGE
NEXT PAGE >
940 L4-2.3L SOHC VIN 88 B230F (1992)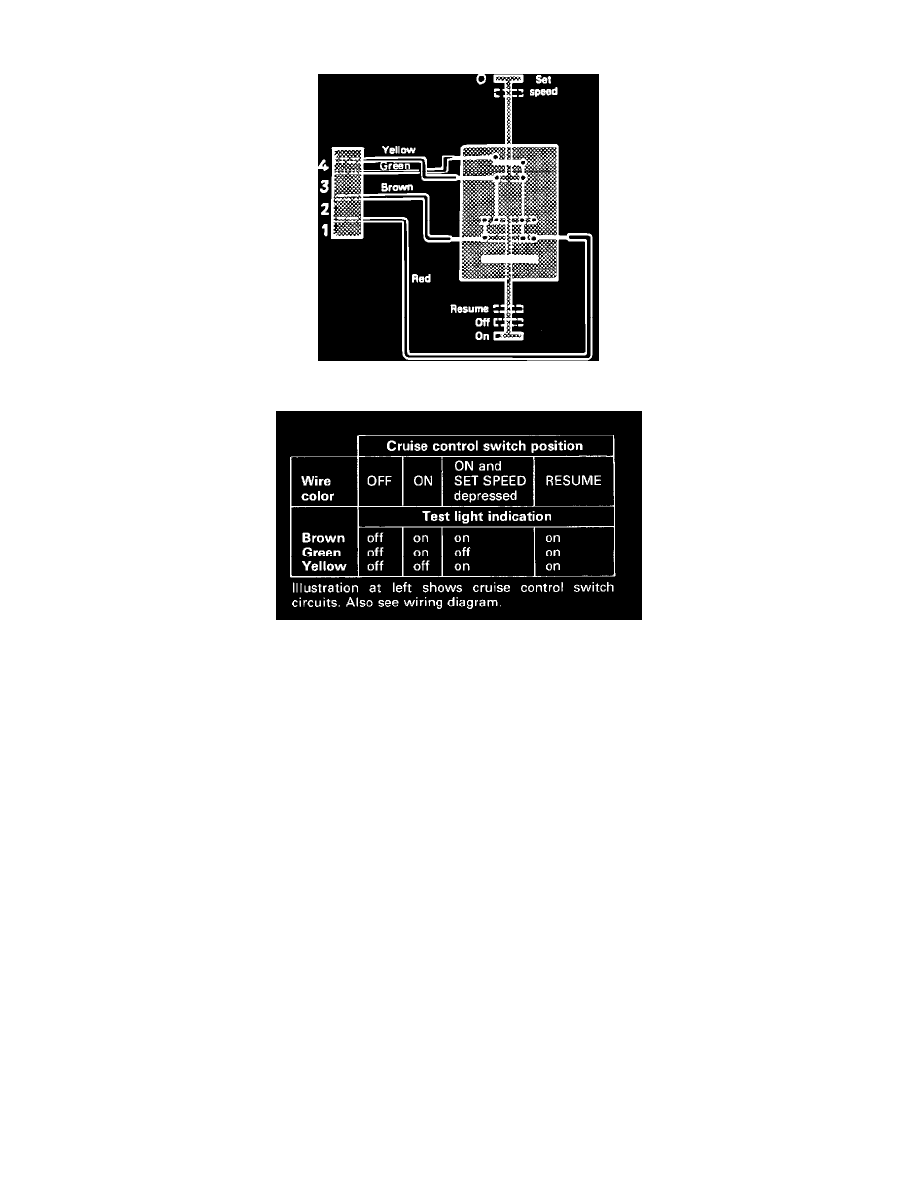 Cruise Control Switch: Testing and Inspection
Fig. 3  Speed Control Switch Wiring Circuit
1.
Disconnect electrical connector from speed control switch.
2.
Connect a jumper wire from a 12 volt current source to red wire terminal in connector.
3.
Connect a test light across ground and the three wires shown in Fig. 3.
4.
Compare results with those shown in Fig. 4.
5.
If indications are not satisfactory, replace switch.
< PREV PAGE
NEXT PAGE >