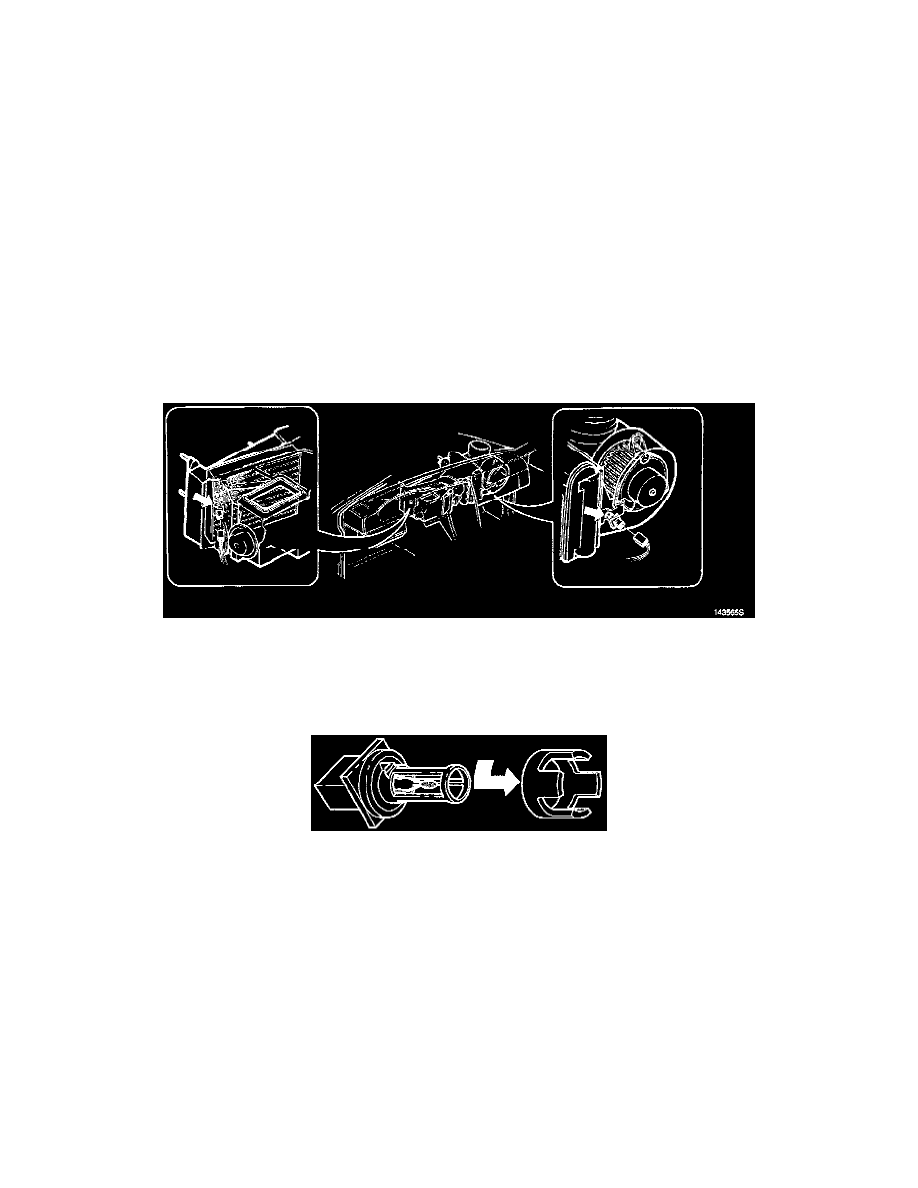 Cabin Temperature Sensor / Switch: Technical Service Bulletins
ECC Temperature Sensor - Modifying
SECTION
8
GROUP
87
NO.
958
DATE
Oct. 1996
Modifying ECC temperature sensor
900
REFERENCE:TP 8707201, SECTION 8(87) CLIMATE UNITS; 700/900 1982-
Modifying ECC temperature sensor
There are two variants of the ECC temperature sensor, with or without a spacer.
If a sensor without a spacer is required (P/N 1363439-9), order a temperature sensor with a spacer and remove the spacer from the sensor.
Only sensors with spacers are stocked as replacement parts, P/N 9145736-6.
Hold the sensor by its connector and turn the spacer counter-clockwise to remove it from the temperature sensor.
The seal should remain on the sensor.