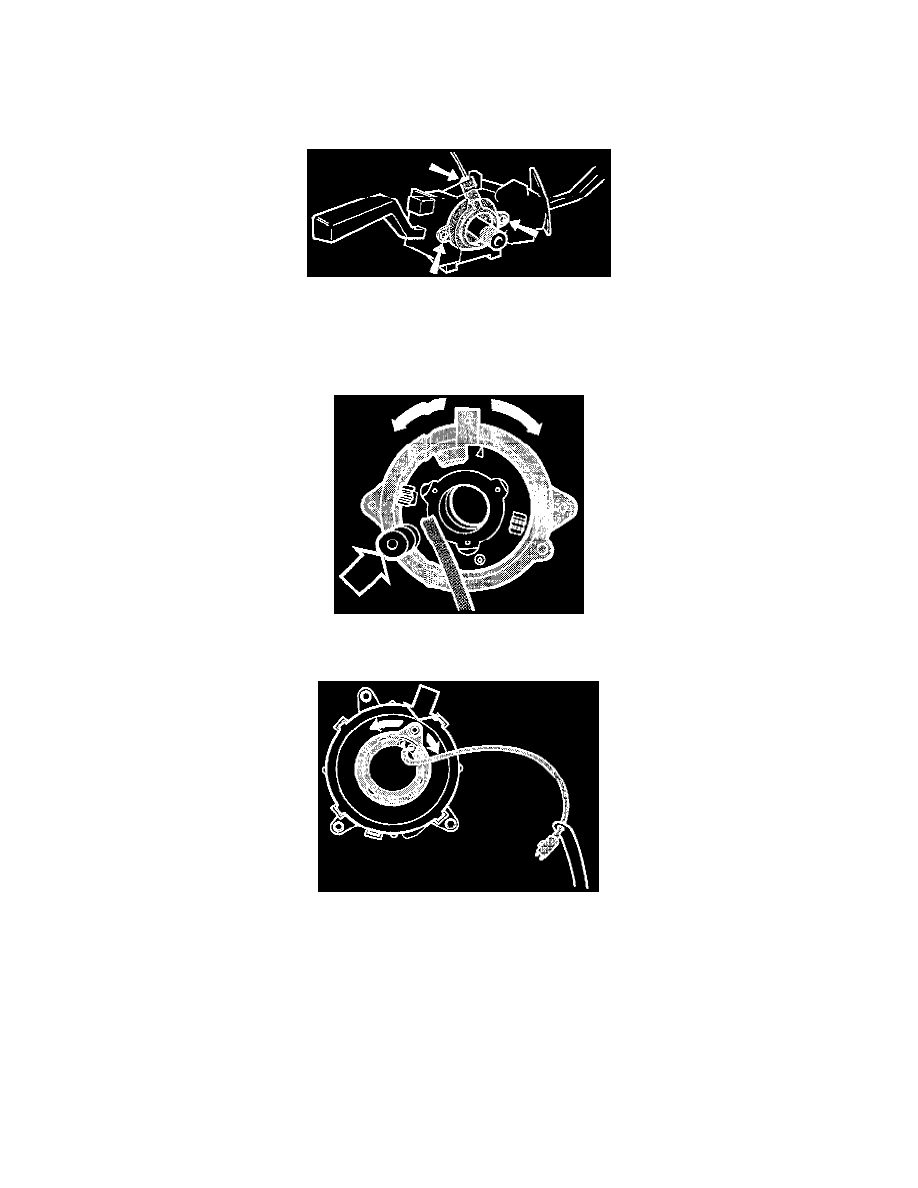 Horn Switch: Service and Repair
Horn Contact Ring Replacement
-
Make sure front wheels and steering wheel are in straight ahead position.
-
Turn off ignition and disconnect battery negative lead. 
-
Remove steering wheel.
-
Undo contact ring retaining screws.
On SRS cars, replace complete contact reel.
-
Unplug connector.
-
Remove contact reel.
-
Fit new unit.
Cars without SRS
-
Reassemble in reverse order.
Cars with SRS
-
Zero the new contact reel by turning as far to the right as possible and then three turns back,
-
Lock contact reel in position using screw in plastic strip.
-
install steering wheel.
On 760/960 models 1988-, the casings should be filled last.
-
Test.