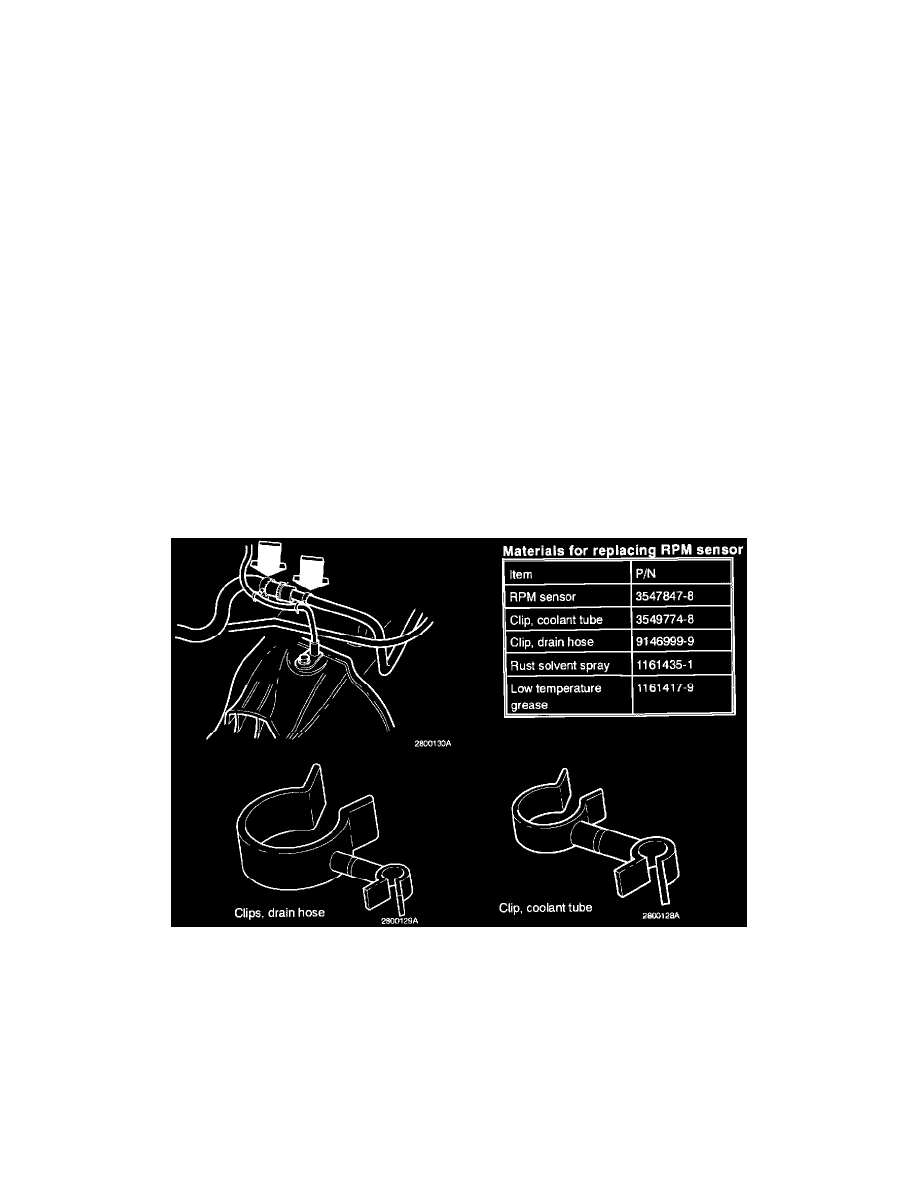 Crankshaft Position/Engine Speed Sensor: Technical Service Bulletins
RPM Sensor - Improved
SECTION
2
GROUP
28
NO.
915
DATE 
July 1994
RE:
New RPM sensor
740/940 ALL
Fault tracing
Repairs
Maintenance
REFERENCE:
TP 32043/1, SECTION 2 (23, 28), MULTIPORT FUEL INJECTION (MFI) SYSTEM LH 2.4, 700/900 1989- TP 31903/1, SECTION 2 (23, 28),
FUEL SYSTEM REGINA 700 1988-
New RPM sensor
An improved flywheel RPM sensor, P/N 3547847-8, was introduced into production during week 48, 1993. The new sender is marked with a white ring,
10 mm from the connector, and has improved cable attachment using clips. When replacing the flywheel RPM sensor on cars made before week 48
1993, attachment, cleaning and greasing of the connector should be carried out according to this service bulletin.
Replacement of RPM sensor, method