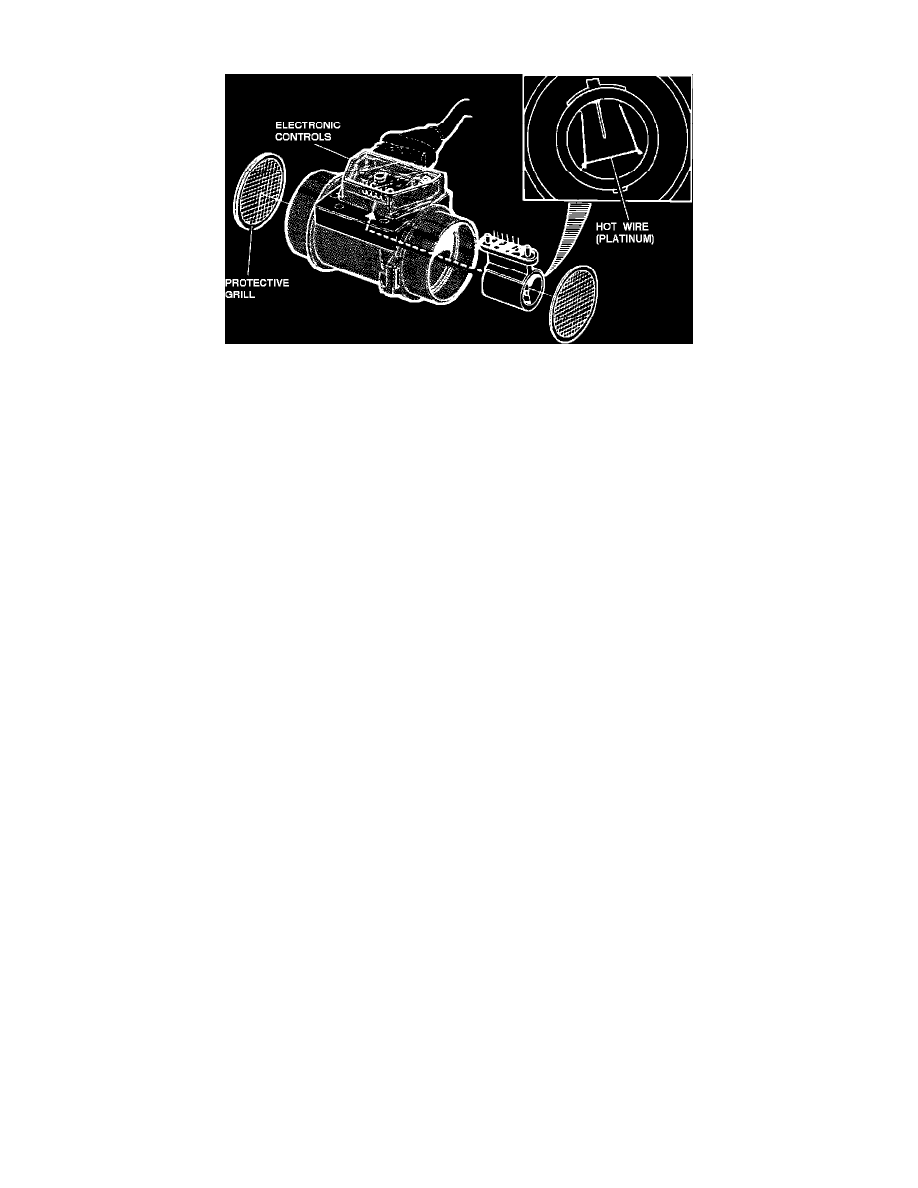 Mass Air Flow Sensor: Description and Operation
Air Mass Meter
PURPOSE AND LOCATION
The mass air flow sensor (located in-line to the air intake bellow) sends a signal (current) to the fuel injection ECU. The ECU can now calculate
the air mass entering the engine and adjust fuel injection duration as needed.  
The mass air flow sensor is a hot-wire sensor type. Factors such as ambient temperature, humidity and pressure (altitude) are taken into
consideration with this type of air meter.
OPERATION
The measurement sensor (inside the meter housing) consists of a wire (hot-wire) which is maintained at 302°F (150°C) higher than the air entering
the engine. As the air mass passes over the hot-wire, wire resistance decreases and more current is required to maintain the correct temperature.
The amount of current required is used to calculate the air mass entering the engine.
When the engine is turned off, any dirt on the wire is burned off electrically by a one second burn off cycle that heats the wire to 1800°F (1000°C)
. Any dirt remaining on the hot-wire can cause it to send a faulty signal to the ECU.