< PREV PAGE
NEXT PAGE >
940 L4-2.3L SOHC VIN 88 B230F (1992)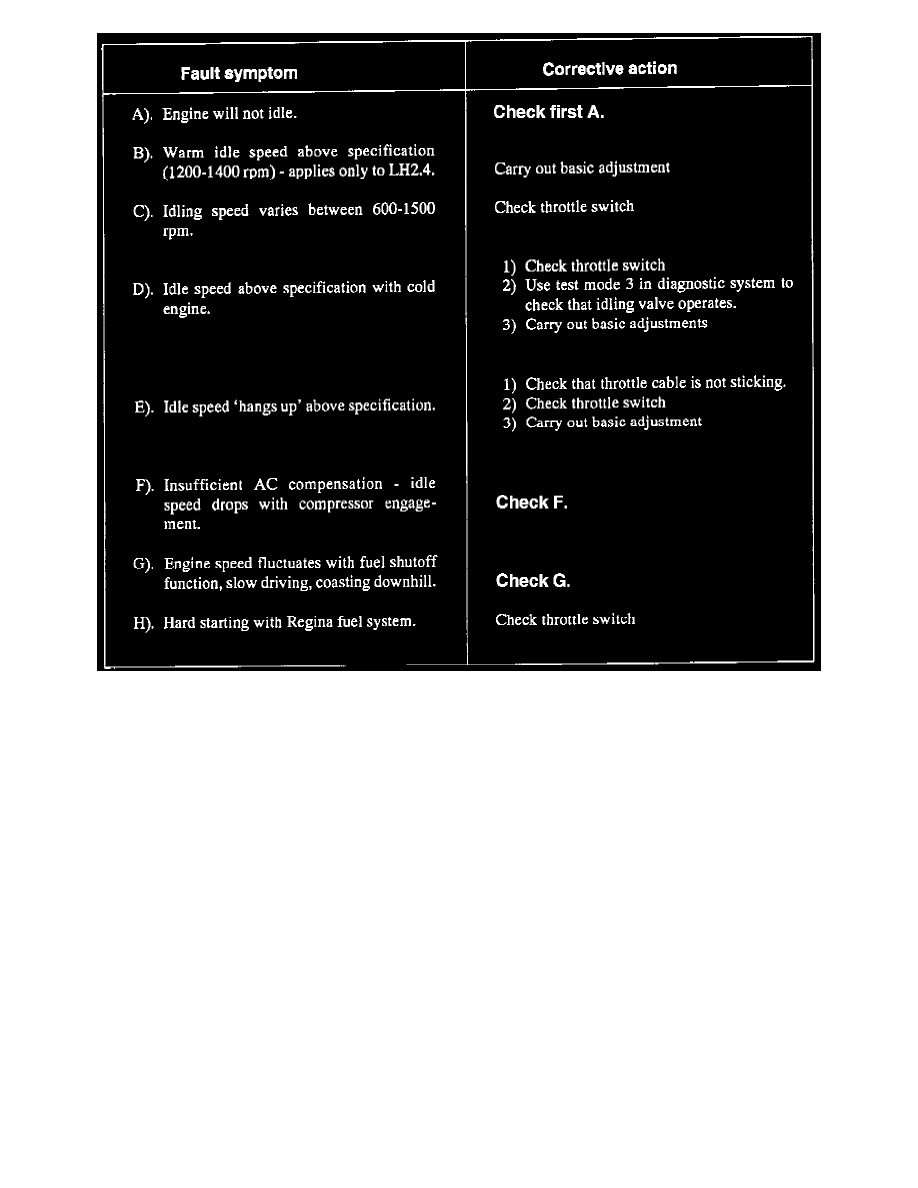 Corrective Action Chart
The corrective action procedures illustrated in the table are shown in order of priority. The engine should be tested to verify that the problem has been
solved when a fault has been found and corrected. If the problem is still present, proceed to the next measure. If the fault still persists after all the
measures listed have been carried out, continue fault tracing on the wiring and control units as described in the service literature.
REMEMBER TO ERASE THE DIAGNOSTIC SYSTEM MEMORY BEFORE RETURNING THE CAR TO THE CUSTOMER ON COMPLETION
OF SERVICE.
Initial Inspection
CHECK FIRST
Switch on ignition.
Read fault code again.
< PREV PAGE
NEXT PAGE >