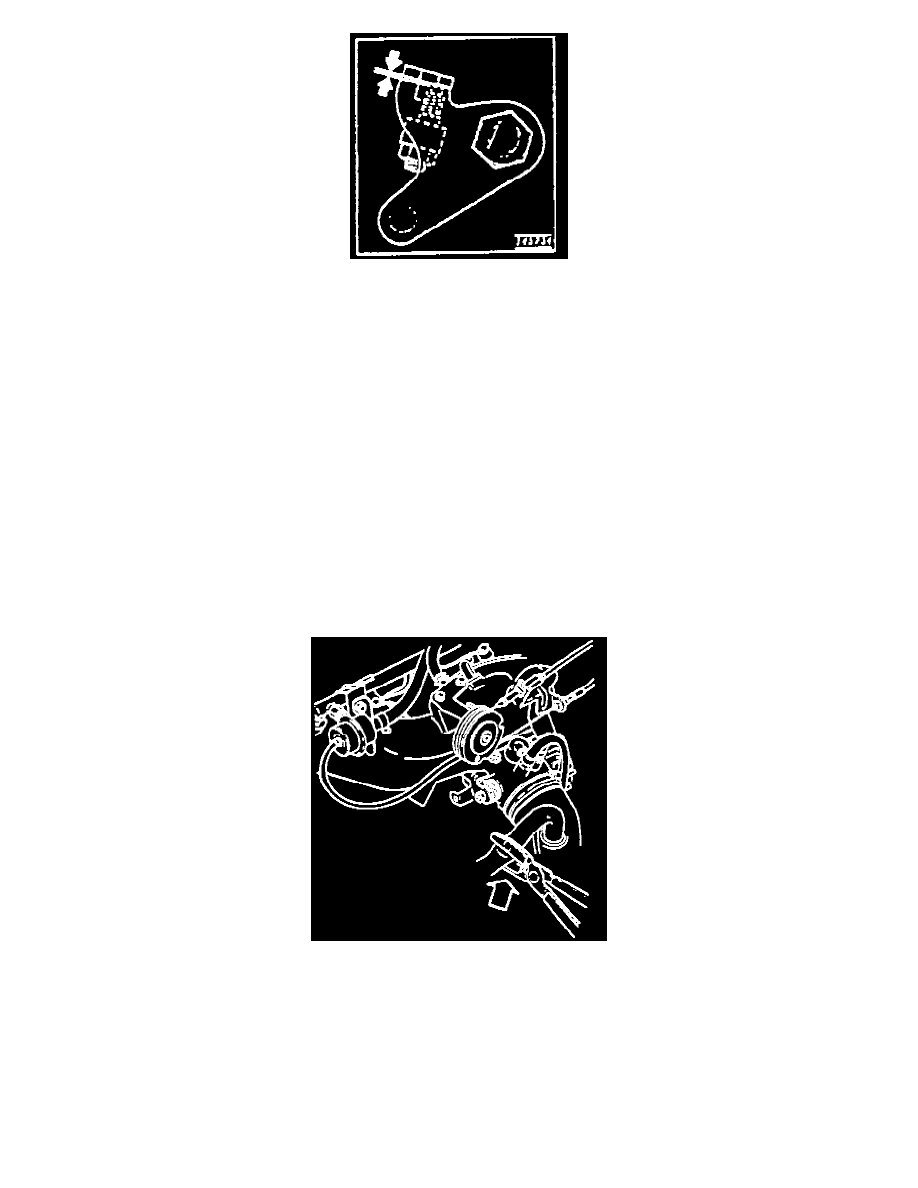 Open throttle slightly, insert feeler gauge between lever and adjusting screw, and check as follows:
With 0.25 mm gauge, click should not be heard from switch when throttle is closed.
With 0.15 mm gauge, click should be heard from switch when throttle is closed.
- Adjust throttle mechanism (see item 1.4).
Note:
The following operations describe standard operations which may be required when adjusting throttle housing and throttle mechanism.
Basic Adjustment of Throttle Housing and Mechanism
1. BASIC ADJUSTMENT OF THROTTLE HOUSING AND MECHANISM
1.1) CHECKING NEED FOR ADJUSTMENT 
Run engine up to working temperature.
Connect accurate tachometer to engine. Allow engine to idle.
Clamp idling valve (CIS) hose with pliers (arrow).
If engine stops or speed falls below 470 r/min, in, basic adjustment is acceptable.
Also check throttle switch as described (if not already carried out).
Proceed to next step.
1.2) CENTERING THROTTLE PLATE
Remove throttle switch from throttle housing.