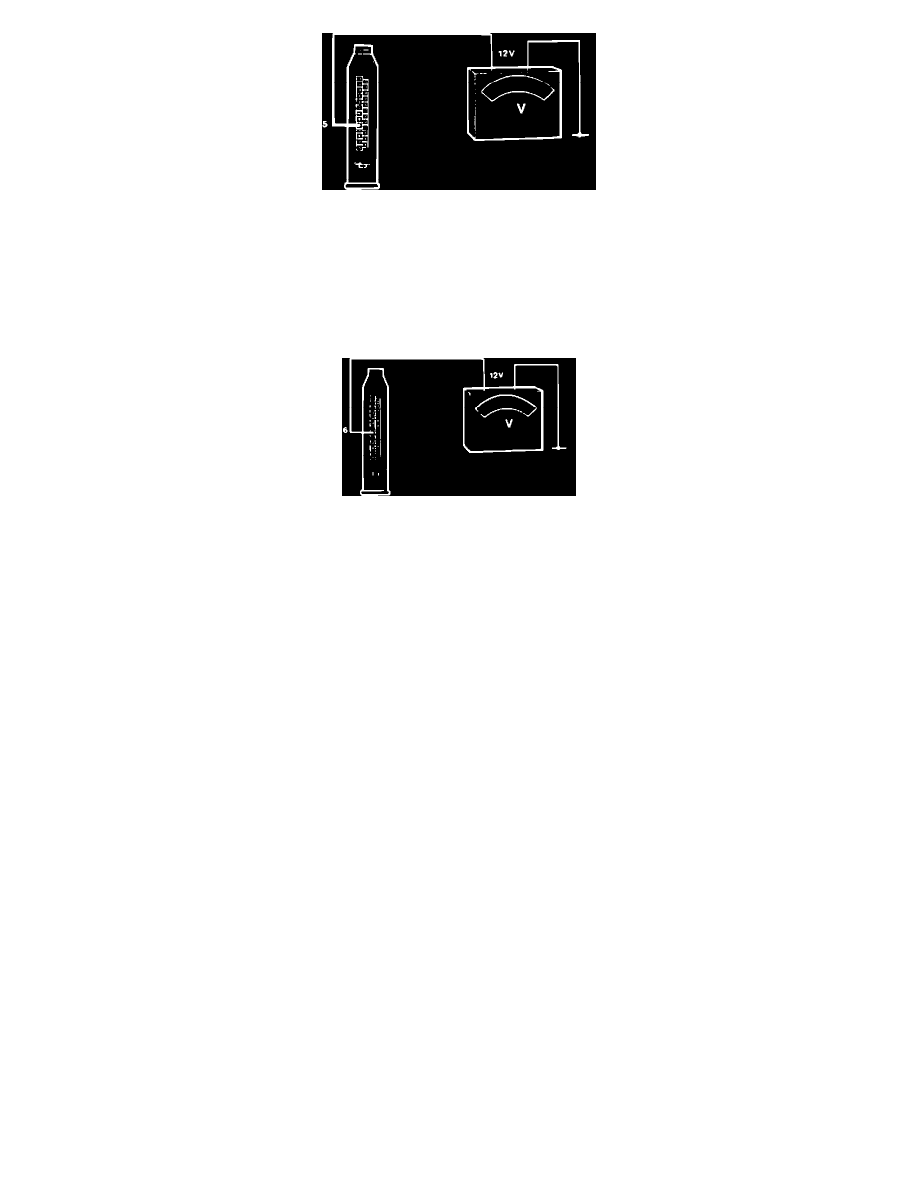 Checking Battery Supply
8.
Check main power supply by connecting a voltmeter between pin 5 (brown) in ECU connector and ground.
Reading: approx. 12 volts
9.
If no voltage registers, check wire between ECU and fuse-box located behind the center console ash tray. Check fuse #1 and wiring to battery
(incl. battery terminals). Repair as necessary.
Checking Pin 6
10.
Turn ignition ON.
11.
Connect a voltmeter between pin 6 (blue) at ECU connector and ground (checking ignition switch).
Reading: approx. 12 volts 
12.
If not, check wiring and connectors. If no fault found, replace ignition switch and retest.
13.
Turn ignition OFF.
14.
After testing, disconnect all test equipment, reconnect all connectors (including the ECU connector) and remount all panels.