< PREV PAGE
NEXT PAGE >
S60 L5-2.4L VIN 64 B5244S6 (2003)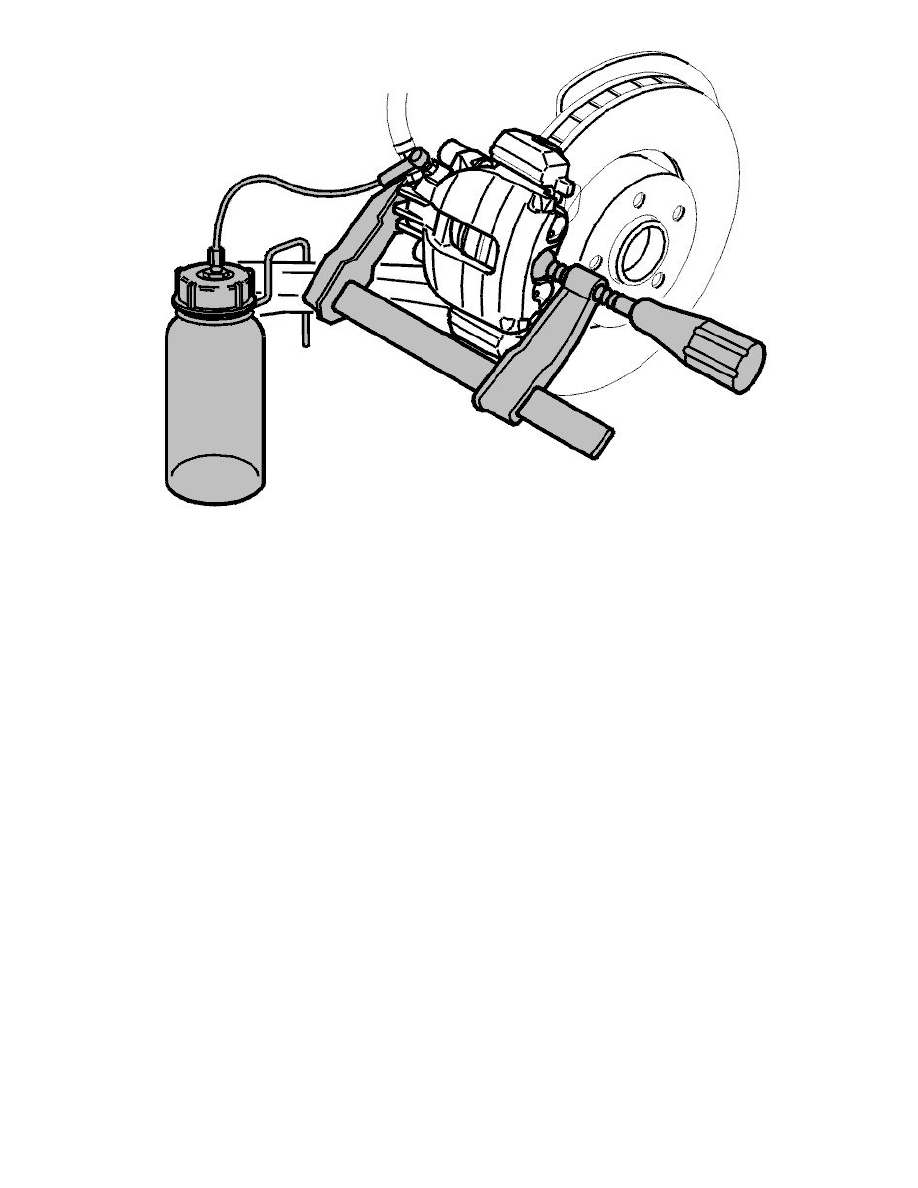 Switch off the ignition.
Clean around the brake fluid reservoir filler cap.
Connect the bleeding unit
See Brake system, bleeding (using bleeding unit) See: Brake Bleeding/Service and Repair/Brake System, Bleeding (Using Bleeding Unit).
Take out:
-
a collecting bottle and hose to collect brake fluid in.
-
a G-clamp.
Remove the protective cap from the bleed nipple on the brake calipers.
Connect the collecting bottle hose.
Changing the brake fluid, front
< PREV PAGE
NEXT PAGE >