< PREV PAGE
NEXT PAGE >
S60 L5-2.4L VIN 64 B5244S6 (2003)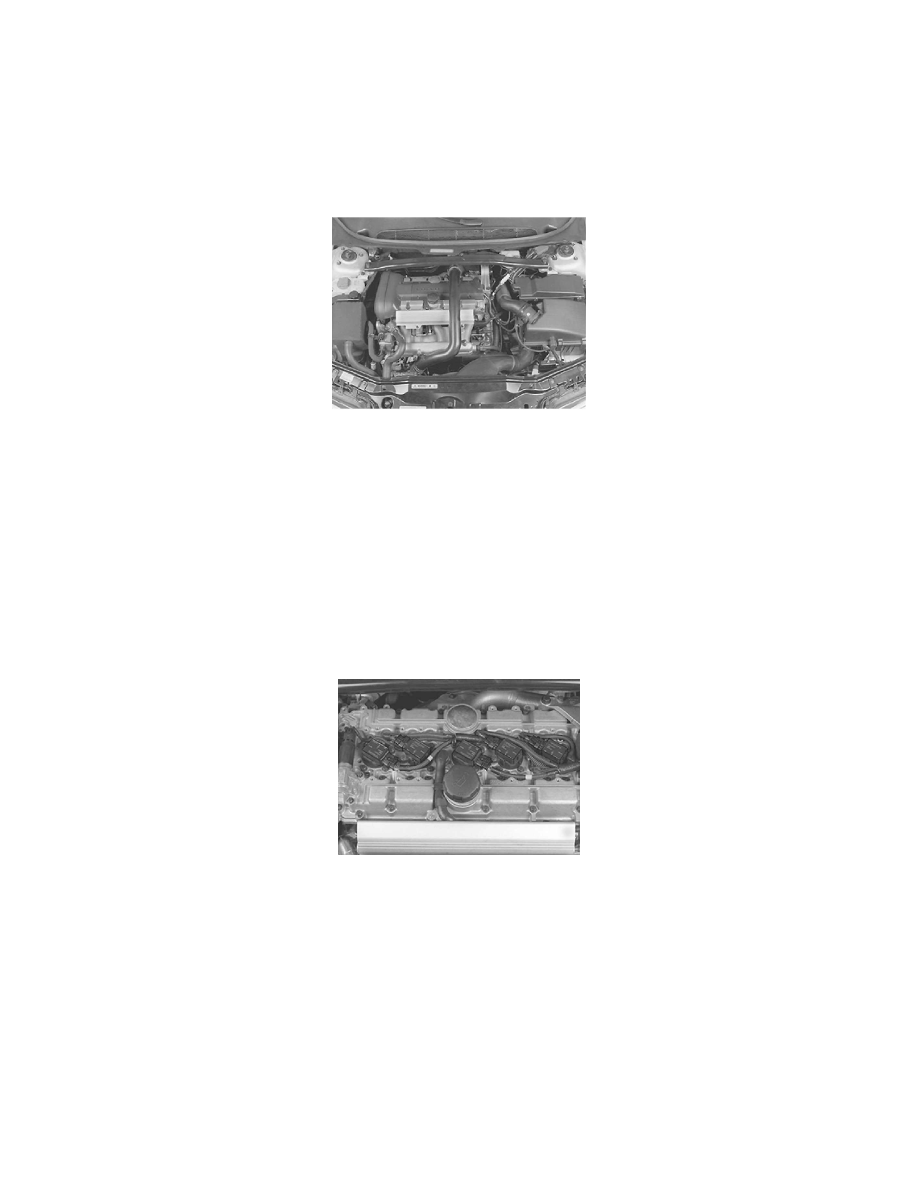 Valve Clearance: Adjustments
Checking Valve Clearance
Checking Valve Clearance 
Note:  As the illustrations in this service information are used for different model years and / or models, some variation may occur. However, the
essential information in the illustrations is always correct.
Preparation 
Remove, (turbocharged engines) 
-
the charge air pipe above the engine and holder at the rear of the engine
-
the cover over the intake camshaft
-
clamp the injectors cable harness.
Remove (common) 
-
the upper timing cover
-
the cover over the ignition coils.
Remove (naturally aspirated engine) 
-
the inlet hose between the Air Cleaner (ACL) and Throttle Body (TB)
-
the crankcase ventilation hose from the inlet hose. Place the inlet hose to one side
-
the Camshaft Position (CMP) sensor housing. Place to one side
-
the trigger wheel.
Remove (common) 
-
the ignition coils without removing the connectors.
Note:  Mark up before removal.
-
the two ground connections
-
the connector for the variable valve timing solenoid
-
the right front wheel
-
the plastic nuts holding the cover for the fender liner.
Set the engine to the test position 
< PREV PAGE
NEXT PAGE >