< PREV PAGE
NEXT PAGE >
S60 L5-2.4L VIN 64 B5244S6 (2003)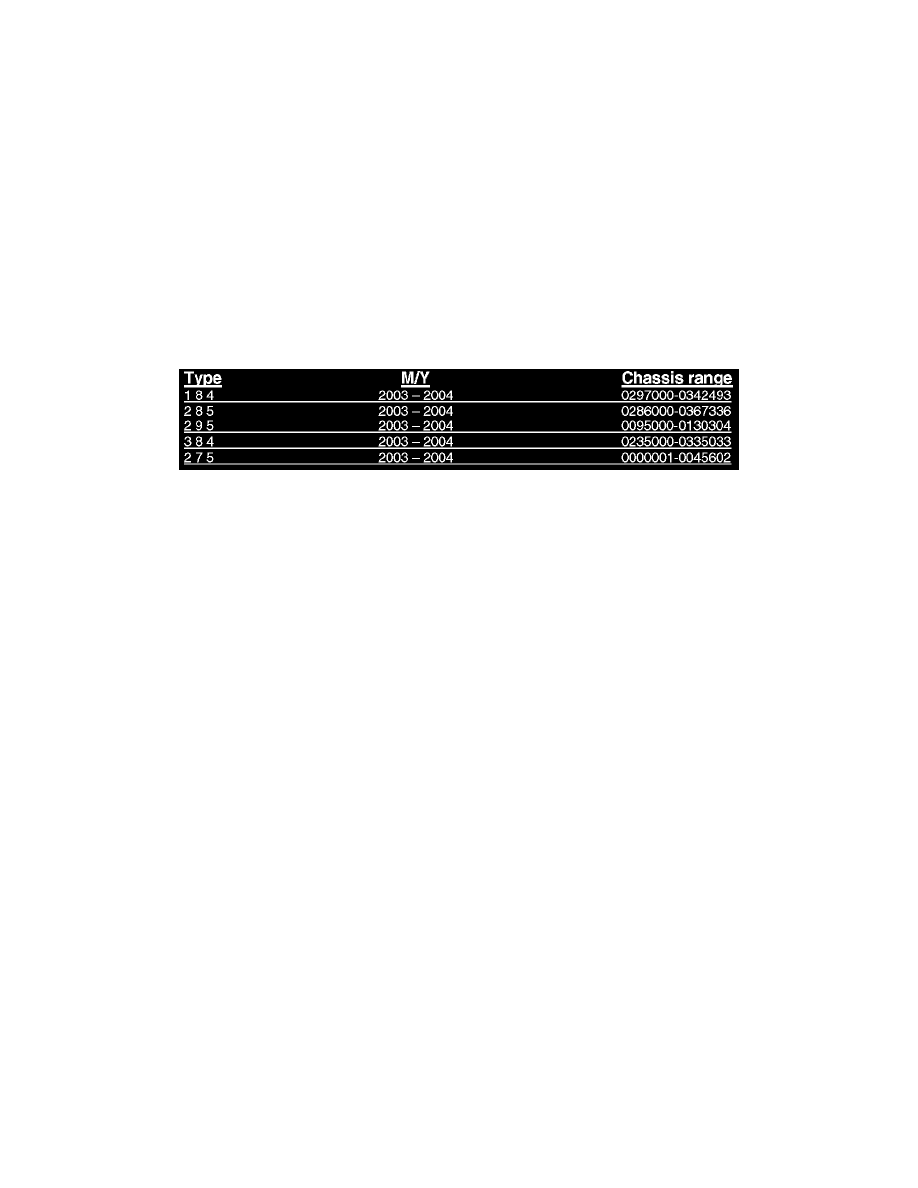 Electronic Brake Control Module: All Technical Service Bulletins
ABS/TCS - DTC's 0076 and 0117
NO: 59-11
DATE: 10-10-2005
MODEL: S80, V70, XC70, S60, XC90.
M. YEAR: 2003 - 2004
CHASSIS: See list below
SUBJECT: 
BCM, DTC 0076 & BCM 0117 (updated with VIDA method)
THIS TECH NOTE SUPERCEDES THE PREVIOUS 59-11 DATED 12-17-03. PLEASE UPDATE YOUR FILES. THIS UPDATE IS DUE TO
METHOD CHANGE WITHIN VIDA
DESCRIPTION: 
DSTC (Dynamic Stability Traction Control system) equipped vehicles within the chassis range shown may set BCM (Brake Control Module) DTC 0076
after performing a BCM software download. On the XC90 DTC 0117 may also accompany BCM DTC 0076.
SERVICE: Configure the BCM by following the sequence listed below.
1.
Using VIDA, go to Information/fault tracing/diagnostic trouble codes and associated procedures.
2.
Select BCM DTC - 0076 Control module, Faulty configuration.
3.
Answer the questions in this order:
A.
Was the DTC generated after the BCM was reprogrammed? YES
B.
Does the car equipment correspond to the car configuration? NO
C.
Does the car have TRACS, STC or DSTC? YES
4.
Then follow the procedure to reset BCM configuration. Select the START button; the yellow status indicator should go from yellow to green.
5.
After configuring the BCM it may be necessary to clear DTCs using VIDA.
< PREV PAGE
NEXT PAGE >