< PREV PAGE
NEXT PAGE >
S60 L5-2.4L VIN 64 B5244S6 (2003)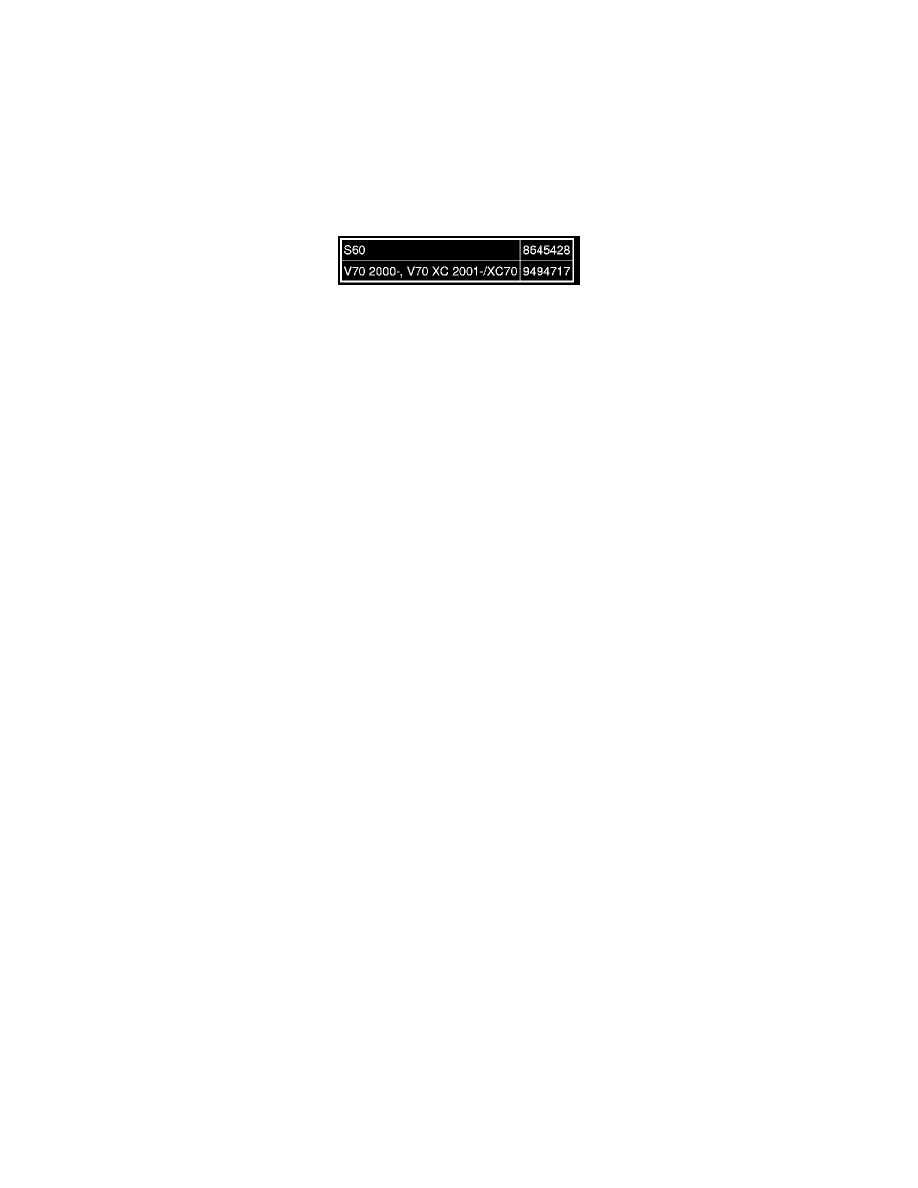 Removal
-
Release the catches. Pull off the panel
-
The panel has double-sided adhesive tape. Ensure that any remains of the tape are removed from the black panel.
Installation
-
Remove the backing from the tape on the panel and press the panel into place.
Ordering software
Order applicable software.
Finishing
After replacing the control module, the following must be carried out.
-
Reprogram the customer programmed data
-
Carry out self-adjustment of the damper motor end positions
-
Test drive the car. Check that the function of the climate control system is OK
-
Then check that no diagnostic trouble codes have been stored during the replacement.
Information about programming the control module, damper motor self-adjustment and reading off diagnostic trouble codes can be found under VIDA
vehicle communication.
Dashboard environment panel switches
< PREV PAGE
NEXT PAGE >