< PREV PAGE
NEXT PAGE >
S60 L5-2.4L VIN 64 B5244S6 (2003)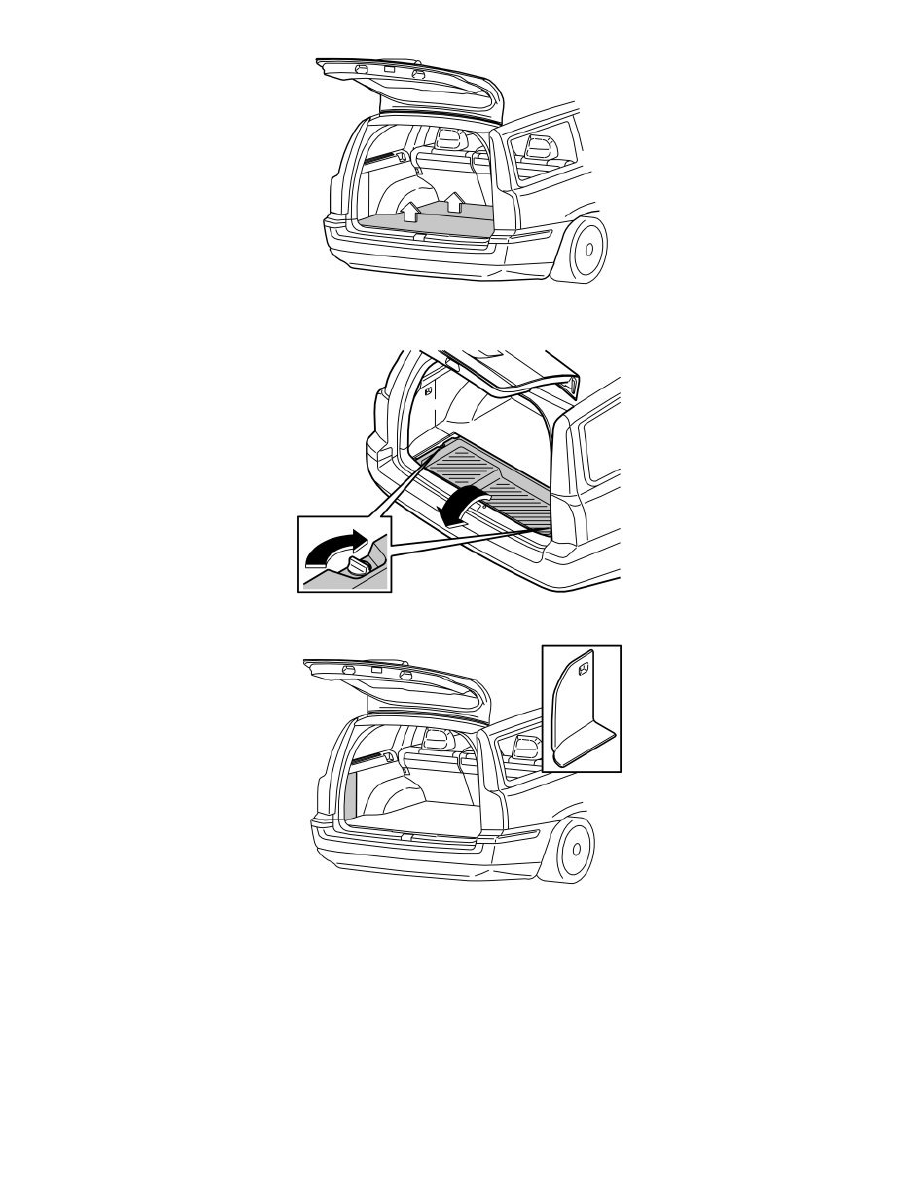 -
Remove both the floor hatches. First lift the rear edges of the floor hatches slightly. Then pull the hatches backwards from their mountings.
-
Remove the storage box under the rear floor hatch by turning the clip on the right and left-hand side 90°. Lift out the box.
-
Remove the left folding panel from the cargo compartment.
-
Repeat the operation on the other side.
< PREV PAGE
NEXT PAGE >