< PREV PAGE
NEXT PAGE >
S60 L5-2.4L VIN 64 B5244S6 (2003)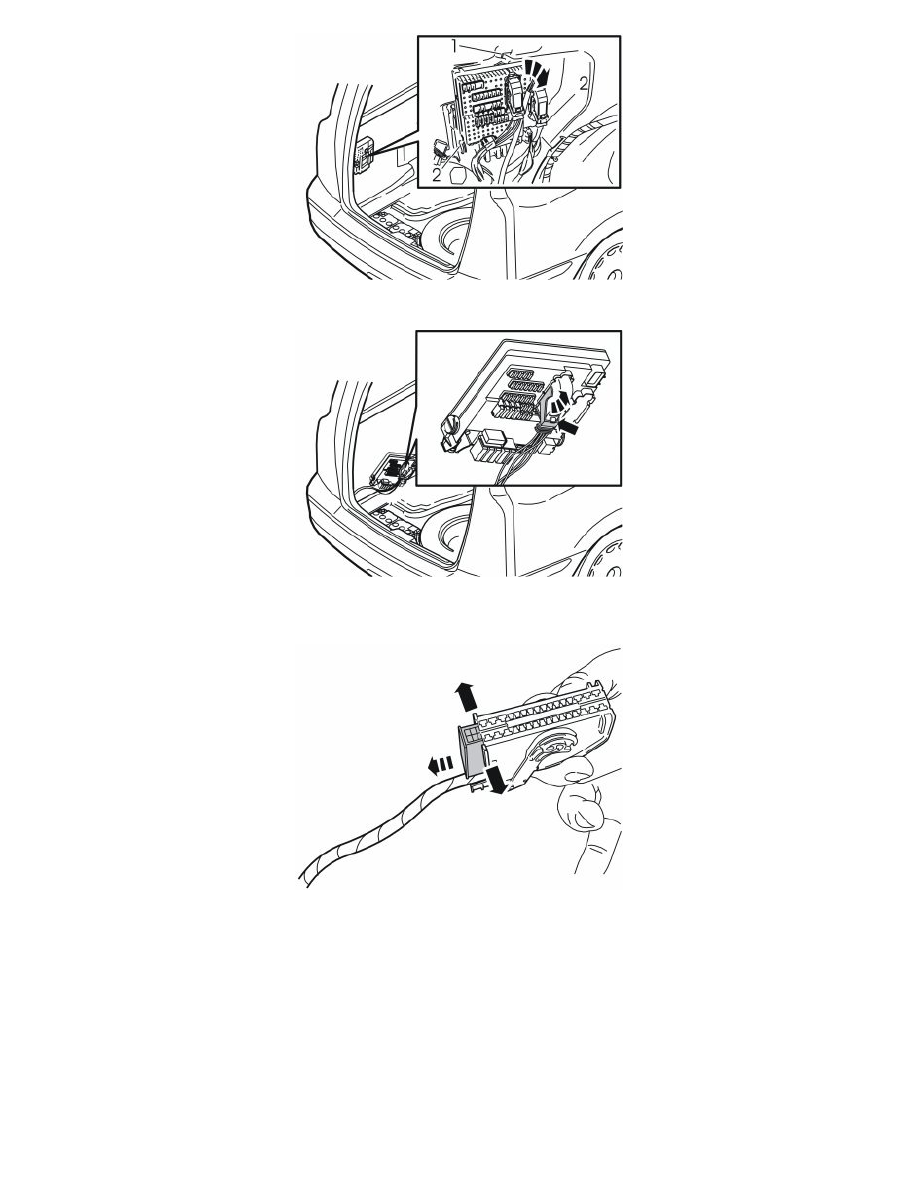 -
Remove the Rear Electronic Module (REM) by opening the lock (1) on the top of the unit. Tip the unit forward and lift it out of the mountings (2).
-
Press in the catch on the rear brown connector in the fuse holder in the cargo compartment, turn the lock arm up as far as it will go and pull out the
connector.
-
Carefully prise apart the sides of the connector holder in the ends so that the connector can pass by the retaining hooks.
-
Pull out the connector.
< PREV PAGE
NEXT PAGE >