< PREV PAGE
NEXT PAGE >
S60 L5-2.4L VIN 64 B5244S6 (2003)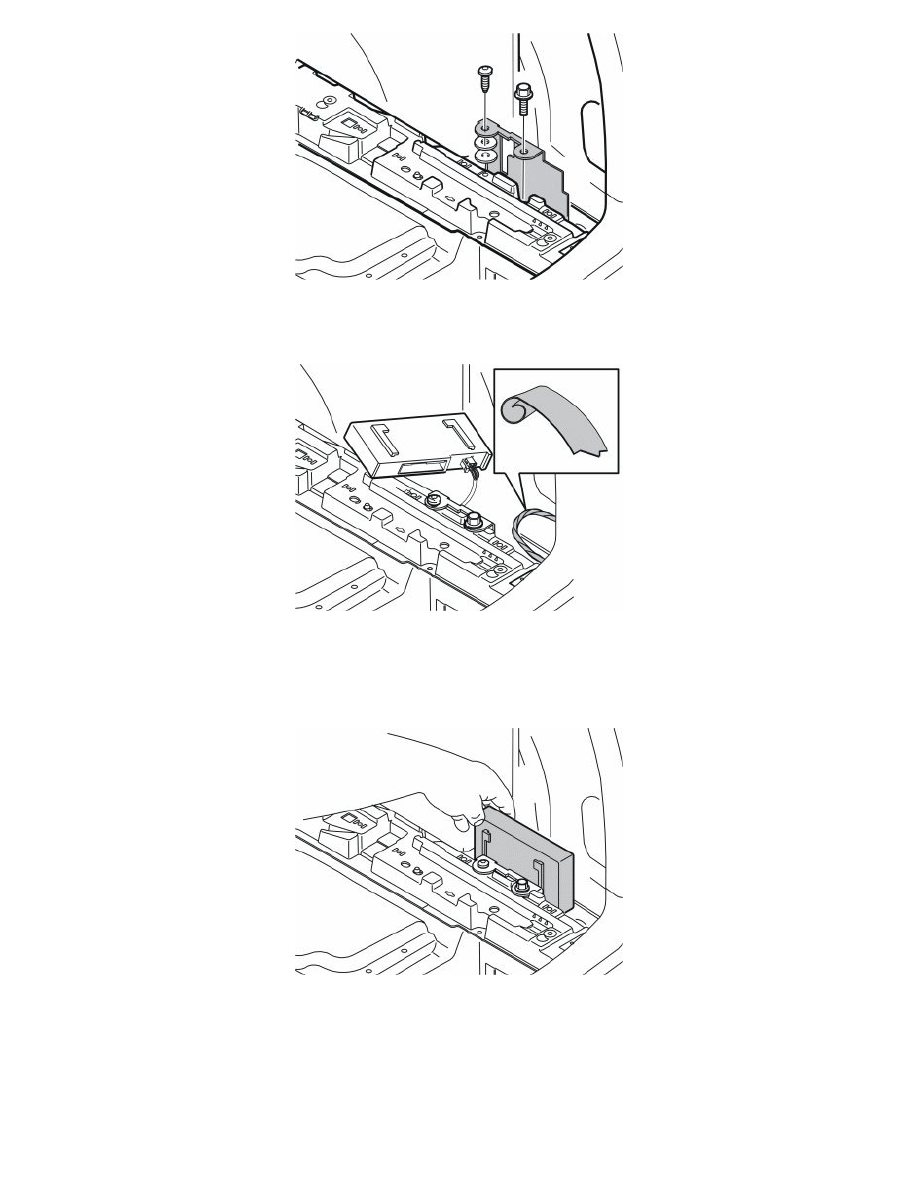 -
Reinstall the floor support. Tighten the floor support together with the bracket for the accessory electronic module. Use the three M6-screws,
tightening them to 10 Nm (8 lbf.ft.).
-
Position two new spacer washers between the front hole in the bracket and the floor support. Tighten using a new self tapping screw.
Applies to cars equipped with a Diversity aerial amplifier 
-
Wrap foam tape around the cable / wiring for the aerial amplifier.
Applies to all models
-
Take the accessory electronic module from the kit. Connect the routed cable to the cable illustrated.
-
Press the control module onto the bracket by the side member
-
Turn the ignition key to position II.
-
Reconnect the battery negative lead
-
Reinstall the panels.
-
Refit the insulation panel.
-
Reinstall the storage box.
-
Reinstall both floor hatches
-
Program the software according to the service information in VIDA.
< PREV PAGE
NEXT PAGE >