< PREV PAGE
NEXT PAGE >
S60 L5-2.4L VIN 64 B5244S6 (2003)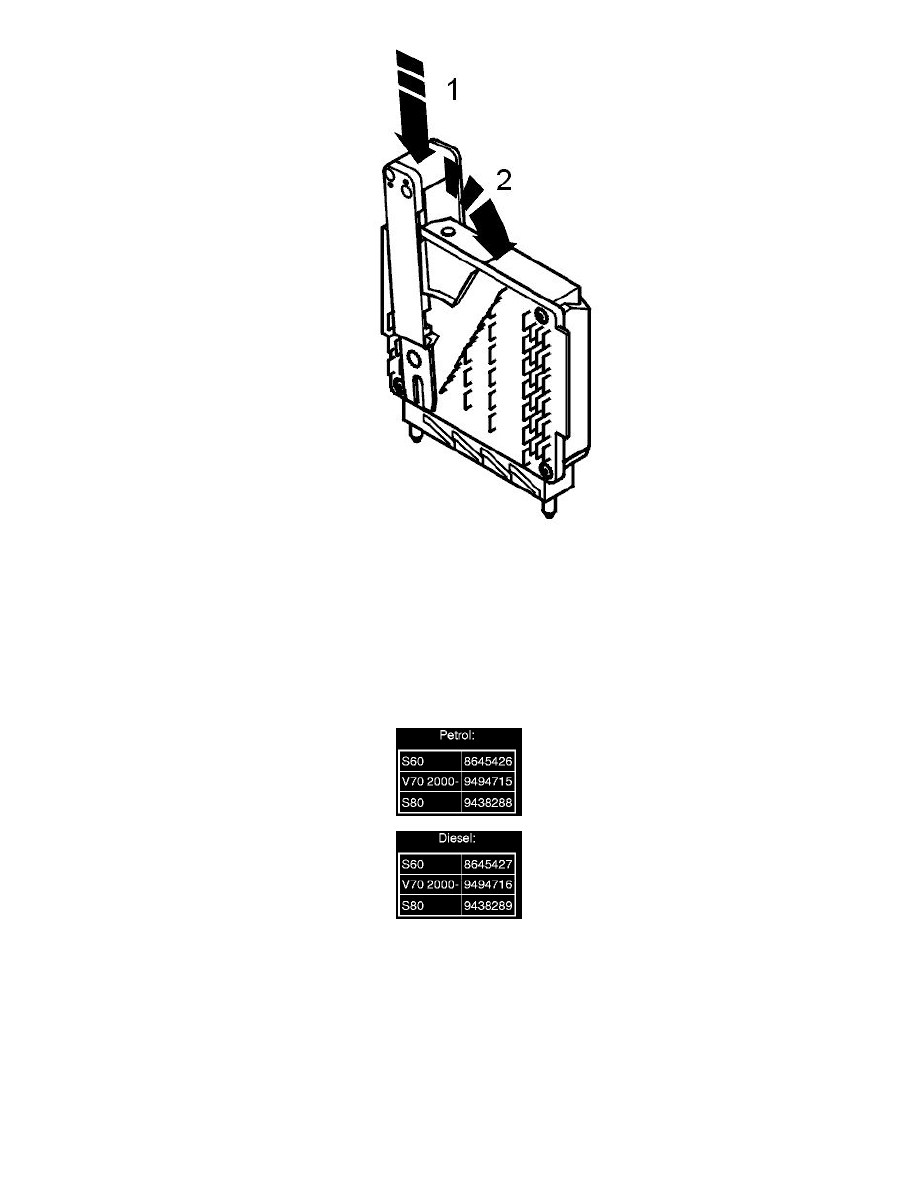 -
Check that no pins or sockets are damaged on the connector.
-
Carefully press the control module down into the grooves on the inside of the control module box. Press to the limit position
-
Insert tool 999 5722 Wrench  See: Tools and Equipment/999 5722 Wrench  around the control module.
-
Move the upper section of the tool forwards as far as it will go. Pull up the tool
-
Press the cover into place over the control modules
-
Check that the air ducts are correctly positioned.
Ordering software
Order the software according to the tables below.
Finishing
Check that no diagnostic trouble codes have been stored during the repair.
Test drive the car. Check the function of the engine.
< PREV PAGE
NEXT PAGE >