NEXT PAGE >
< PREV PAGE
S60 L5-2.4L VIN 64 B5244S6 (2003)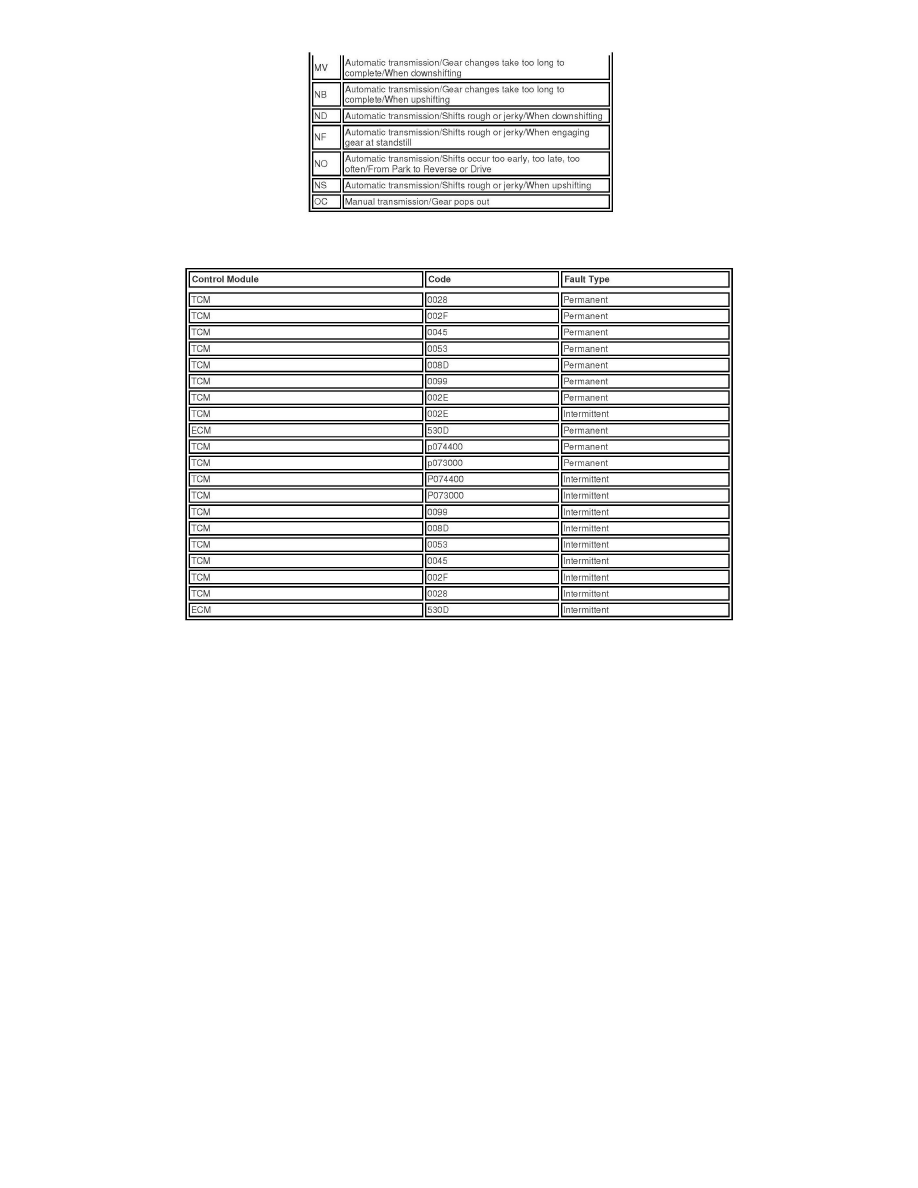 CSC
DTC
Text
CSC=Customer Symptom Code
DTC=Diagnostic Trouble Code
Note! 
If using a printed copy of this Retailer Technical Journal, first check for the latest online version.
NOTE! 
THIS DOCUMENT SUPERSEDES THE PREVIOUS VERSION OF RETAILER TECHNICAL JOURNAL 16761 DATED 07-01-2010. New AW
TF8OSC software has been added for a stalling condition. PLEASE UPDATE YOUR FILES.
DESCRIPTION:
The TCM Upgrades in the attached document are available to correct the complaints / symptoms listed in the attachment.
SERVICE:
If the vehicle fits in the model year or chassis range for the symptom in the attachment download a TCM Upgrade.
VOLVO STANDARD TIMES GUIDE (VSTG) INFO:
Operation number 36004-2 - Control module software download- See VSTG
-
Claims may be submitted under the new car warranty when there is a documented customer complaint using claim type: 01
-
Labor times are valid at the time of release and are subject to change.
NEXT PAGE >
< PREV PAGE