< PREV PAGE
NEXT PAGE >
S60 L5-2.4L VIN 64 B5244S6 (2003)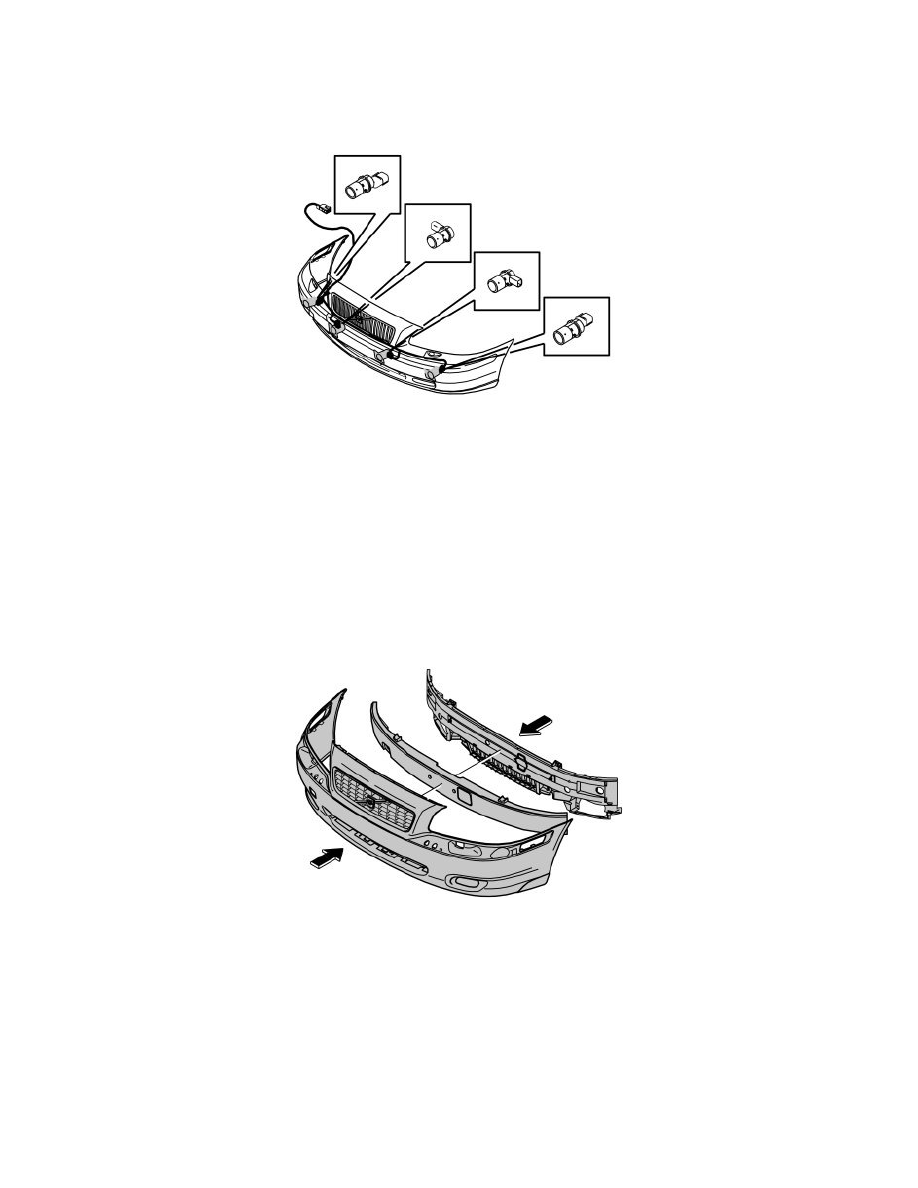 Note! The tape adheres immediately.
Caution! Incorrect positioning of the sensors may result in partial or complete malfunction.
Installing the sensors and cable harness
Note! Applies to left-hand drive cars. When installing on the right-hand drive cars, the connector on the cable harness must protrude from the
left-hand side of the bumper.
-
Take the sensors and cable harness from the kit
-
Install the two inner sensors in the sensor holders so that they engage securely. The outer sensors are installed from underneath after the bumper is
reinstalled on the car
-
Connect the cable harness connectors to the sensors. The loose connector for the cable harness must now protrude from the side of the bumper.
See the illustration.
Note! A click should be heard when connecting. The noise confirms that the catch has locked.
-
The cable harness must be secured along the inside edge of the bumper above the foam. Secure the cable. Use butyl tape. Use activator (P/N
8637076) as an undercoat to increase adhesion.
-
Reinstall the foam and rear section in the bumper cover
-
Reinstall the two clips on the underneath of the bumper cover
-
Ensure that all catches secure properly.
< PREV PAGE
NEXT PAGE >