< PREV PAGE
NEXT PAGE >
S60 L5-2.4L VIN 64 B5244S6 (2003)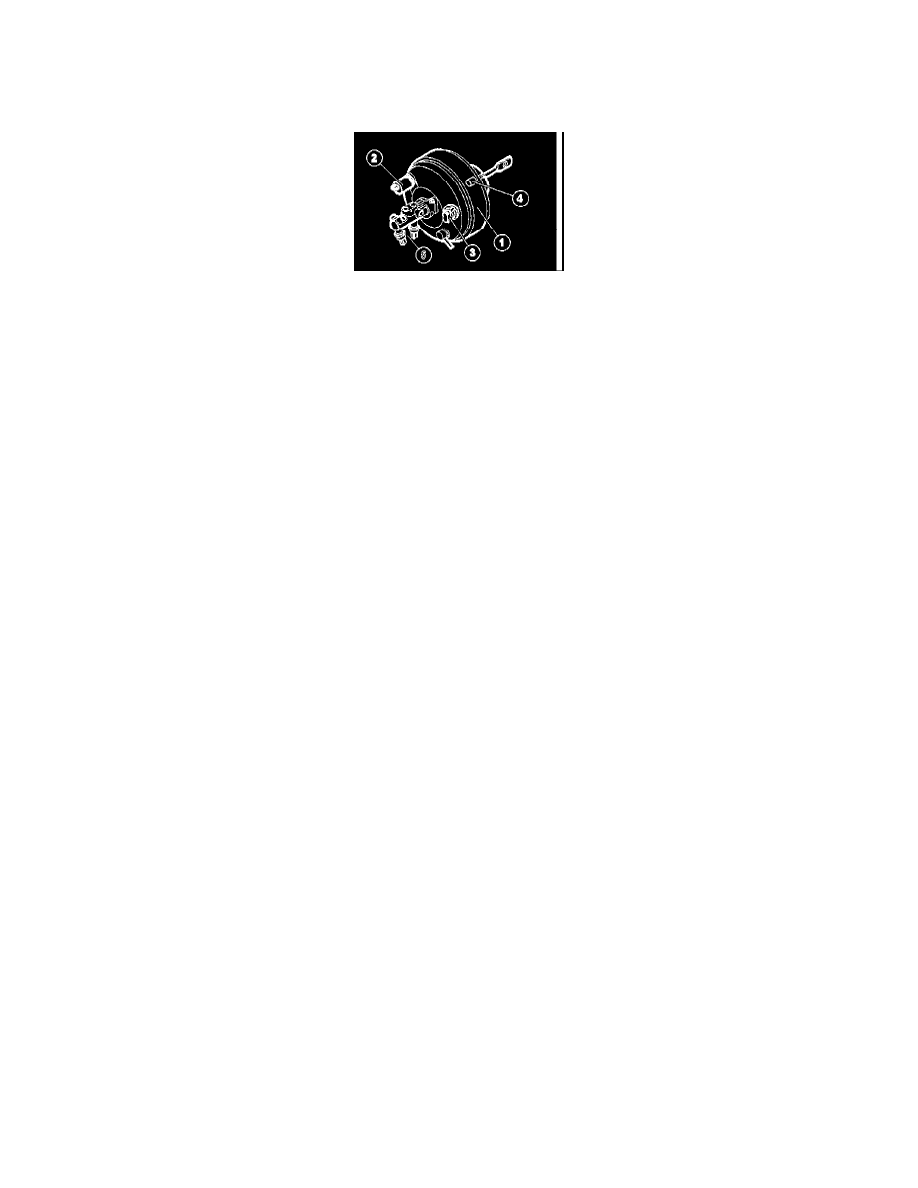 Braking Sensor/Switch: Description and Operation
Active Power Brake Booster, Pedal Pressure Sensor (DSTC Only)
Active Power Brake Booster, Pedal Pressure Sensor (DSTC Only) 
The power brake booster is positioned on the firewall in the engine compartment. It consists of a vacuum cylinder (1), pedal position sensor (2),
pressure build-up valve (3) and pedal pressure sensor (4). 
The pedal pressure sensor is positioned in the power brake booster and provides the ABS control module with information about brake activity by the
driver. If the driver depresses the brake pedal during traction control the control will stop.
The active power brake booster is controlled by the ABS control module and builds-up an initial brake pressure. This is so to allow braking during
DSTC control. Initial brake pressure is built up within 100 ms of control starting. This occurs without the driver needing to depress the brake by
opening the pressure build-up valve and allowing atmospheric pressure to enter the rear chamber. The brake pressure sensors (5) continuously monitor
the brake pressure. The pulse width controlled pressure build up valve in the power brake booster maintains the pressure during DSTC control at
around 10 bar.
< PREV PAGE
NEXT PAGE >