< PREV PAGE
NEXT PAGE >
S60 L5-2.4L VIN 64 B5244S6 (2003)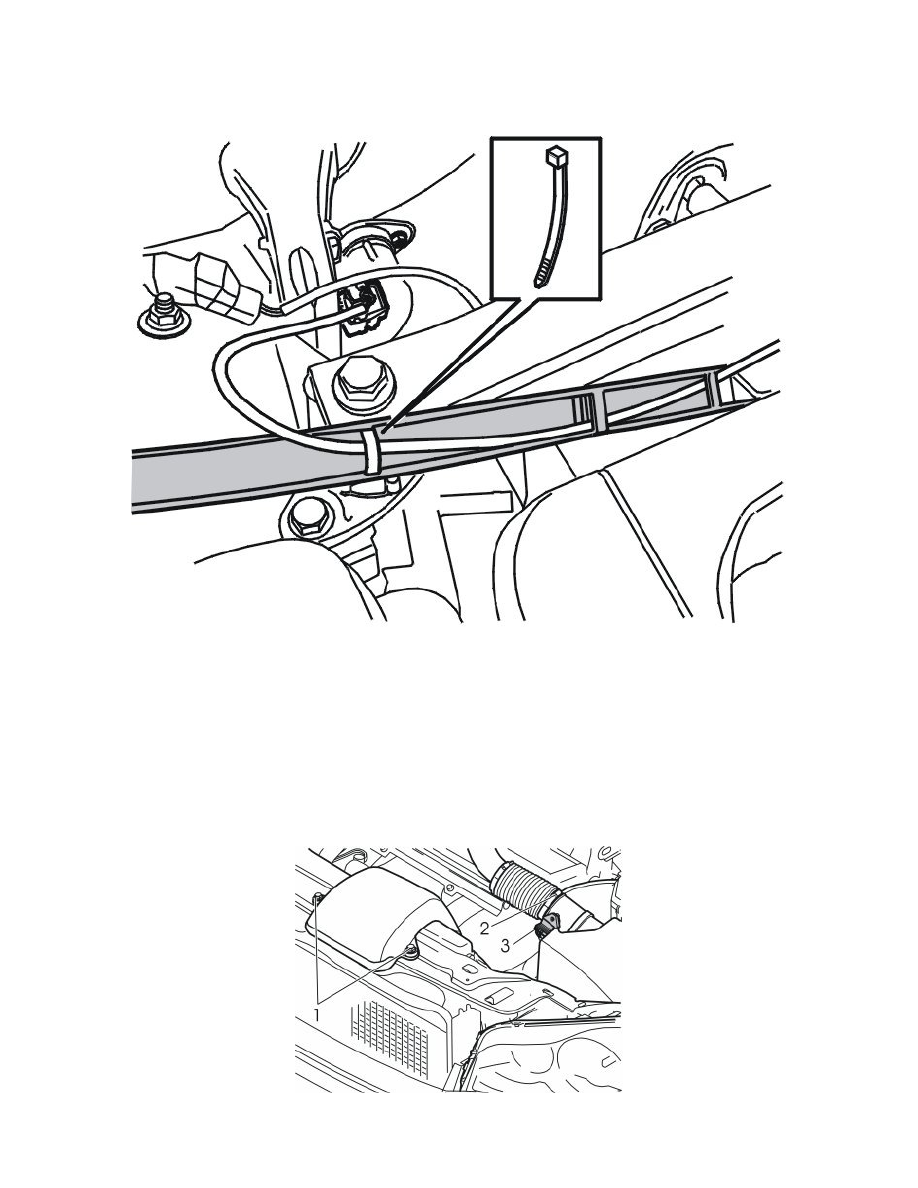 Disconnect the connector for the sensor.
Disconnect the cable duct from the torque rod bracket by carefully prying it off.
Replacing sensor cable, right-hand side
Pull up the sensor together with the cable duct so that the new sensor connector can be connected.
Remove:
-
the tape. Connect the connector
-
the old sensor cable from the cable duct.
Install:
-
the new sensor cable in the cable duct. Use a new tie strap
-
the cable duct on the torque rod bracket.
Removing the air cleaner (ACL) housing, left-hand side
Remove the air cleaner (ACL) housing.
< PREV PAGE
NEXT PAGE >