< PREV PAGE
NEXT PAGE >
S60 L5-2.4L VIN 64 B5244S6 (2003)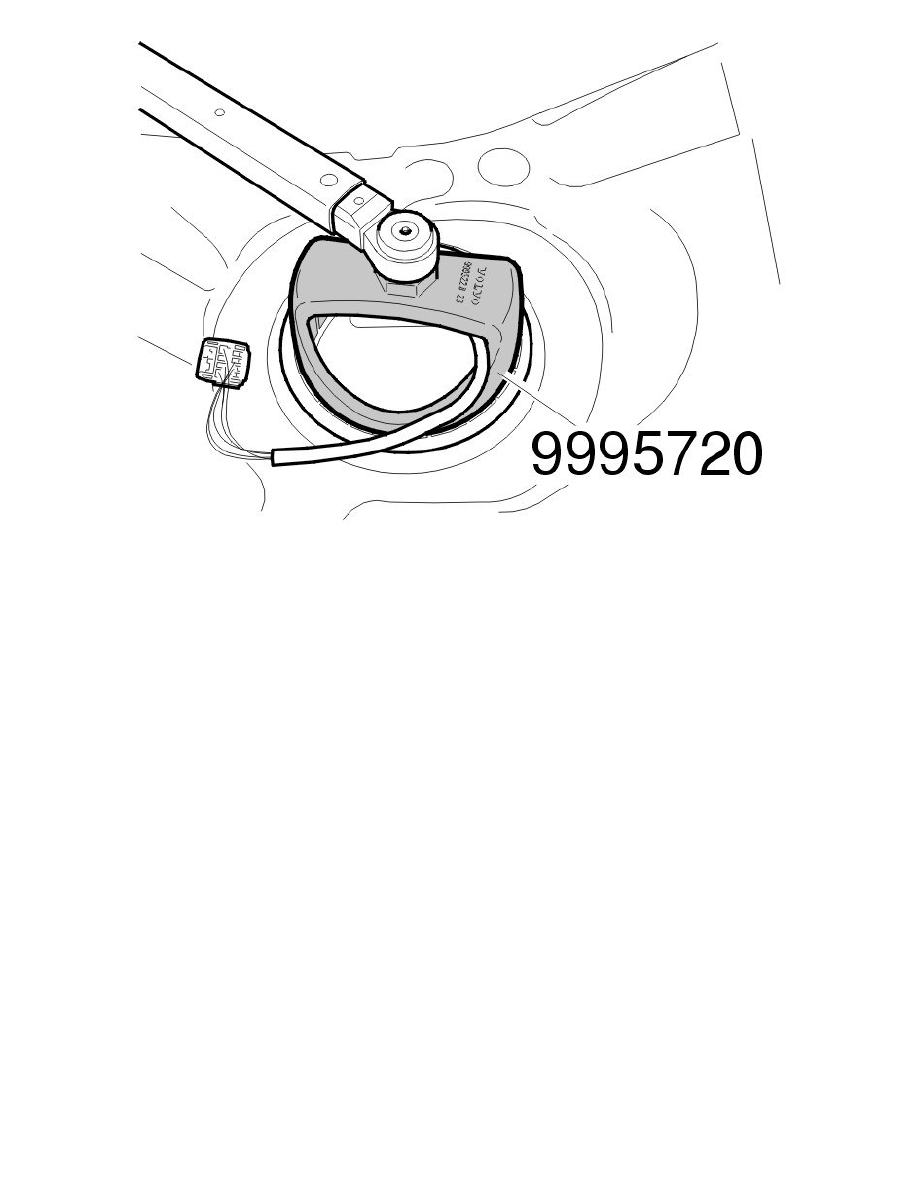 Install the left-hand level sensor on the ejector.
Install the connectors on the underside of the left-hand level sensor.
Install a new O-ring. Lubricate the new O-ring. Use petroleum jelly.
Press the left level sensor down so that the row of protruding cables runs along the vehicle.
Check that the O-ring is not trapped.
Install the screw. Use 999 5720 Wrench  See: Tools and Equipment/999 5720 Wrench. Tighten. See: Tightening torque See: Specifications/Mechanical
Specifications/Starting and Charging.
Position the wiring in the cut-out in the rubber ring.
Wipe up any fuel spillage.
< PREV PAGE
NEXT PAGE >