< PREV PAGE
NEXT PAGE >
S80 FWD L6-3.2L VIN 94 B6324S4 (2011)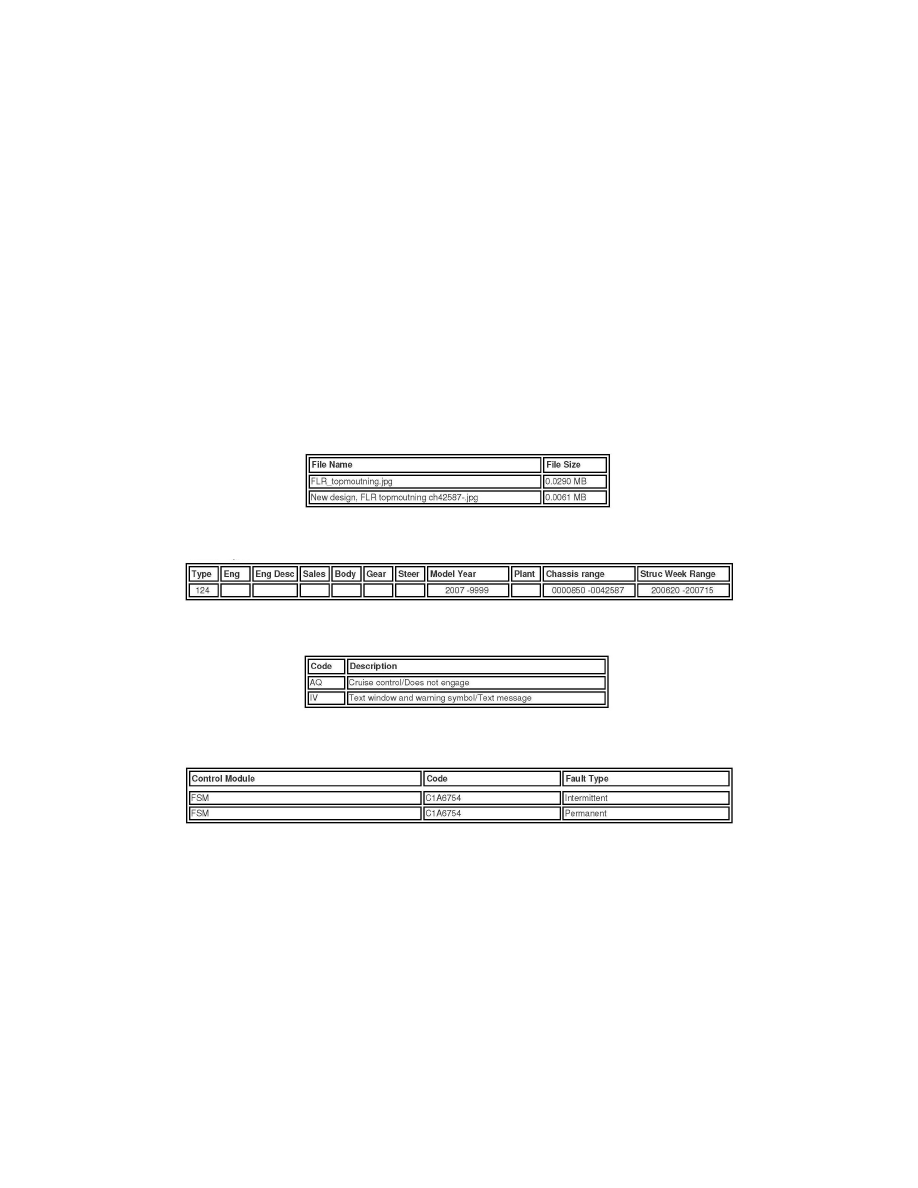 Distance Sensor: All Technical Service Bulletins
Instruments - FWD Looking Radar Incorrectly Mounted/DTC
TIE - Technical Journal
Title Forward  Looking Radar (FLR) incorrectly mounted, DTC FSM-C1A6754  
Ref No US14823.40 en-GB
Issuer -
Partner 3 US 7510 Volvo Cars North America 
Func Group 3661 
Func Desc OVERSPEED PROT
Status Released
Status Date 2007-04-18
Issue Date 2007-04-18
Reference
Attachment
Vehicle Type
CSC
DTC
Text
DESCRIPTION:
The fault code FSM-C1A6754 may be stored after driving a while. This is due to incorrect assembly of the FLR top mounting bracket -- the sensor angle
will be wrong.
* PRODUCT MODIFICATION:
* A new design in the front section part opposing the FLR sensor top mounting bracket has
* been implemented in production from chassis number 042587 to eliminate incorrect
* assembly. See photo "New design FLR topmounting ch42587-.jpg".
MATERIAL RETURN:
< PREV PAGE
NEXT PAGE >