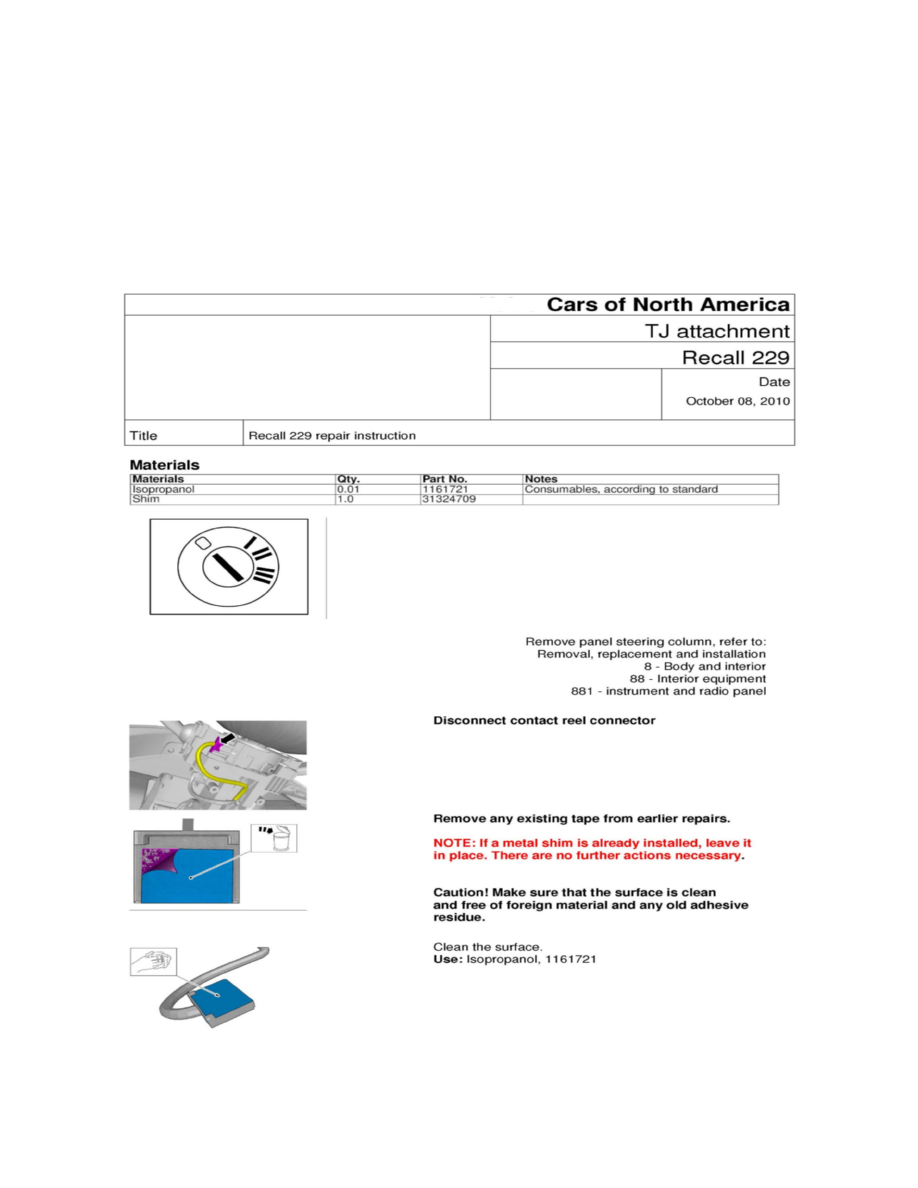 If the condition occurs during driving and if the driver ignores the warning and an accident occurs where the deployment of the driver's airbag is required
the airbag may not deploy as intended or not deploy at all. This poses an unreasonable risk to motor vehicle safety.
The corrective action is to install a metal shim in the clockspring wiring connector.
Cars have been manually marked in QW90 with a chassis number list. There might be cars within the limitations above which are not affected by this
action.
SERVICE
Install a metal shim P/N 31324709 on the clockspring as per the instructions in the attachment.
ATTACHMENT