< PREV PAGE
NEXT PAGE >
S80 FWD L6-3.2L VIN 94 B6324S4 (2011)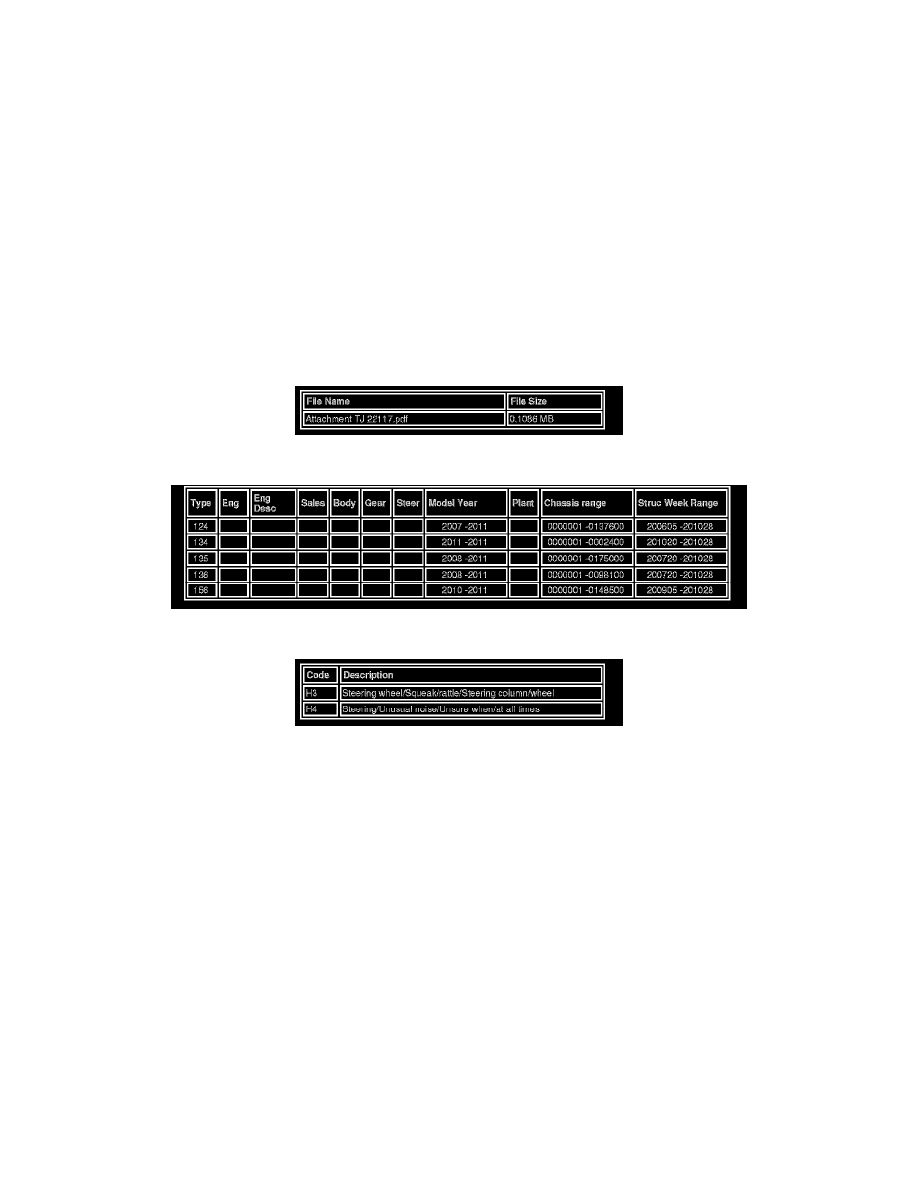 Steering Gear: Customer Interest
Steering - Squeaking Noise When Turning Steering Wheel
Title Squeaking noise from standard steering gear while turning steering wheel
Ref No US22117.3.0 en-GB
Issuer -
Partner 3 US 7510 VOLVO CARS NORTH AMERICA
Func Group 6422
Func Desc steering gear, servo complete
Status Released
Status Date 2010-10-29
Issue Date 2010-10-27
Reference VIDA, VSTG, RTJ 15636
Attachment
Vehicle Type
CSC
DTC
Text
CSC = Customer Symptom Code
DTC = Diagnostic Trouble Code
NOTE!
THIS DOCUMENT SUPERSEDES RETAILER TECHNICAL JOURNAL 22117 DATED 07-16-2010. The steering gear date code has been updated.
PLEASE UPDATE YOUR FILES.
DESCRIPTION:
When diagnosing a squeaking noise in the steering gear or column, attention should be paid to the area around the gear.
The root cause for the squeaking noise may be a dry seal in the standard steering gear.
PRODUCT MODIFICATION:
Improved steering gears have been introduced into production during structure week 2010w27. See chassis ranges in header. These steering gears have a
date code of 10G05xxxxx or later (See photo 1 in the attachment but only use it as a reference since the date code is in the photo is older).
< PREV PAGE
NEXT PAGE >