< PREV PAGE
NEXT PAGE >
S80 FWD L6-3.2L VIN 94 B6324S4 (2011)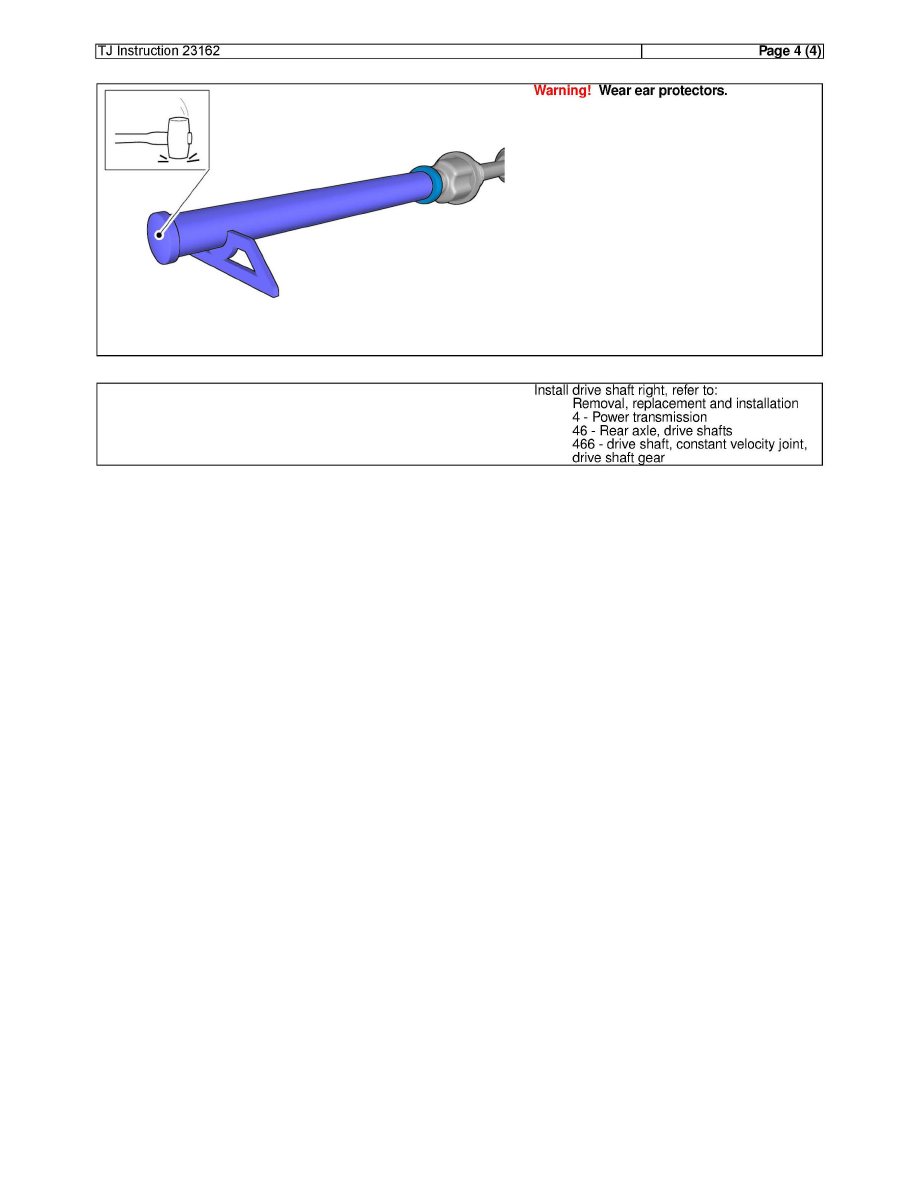 When the instruction is available in VIDA this TJ will be closed.
SERVICE:
If the noise is confirmed and the bearing is the source please follow the instruction in the attachment in order to replace the bearing.
P/N 9181693 Right drive shaft bearing for 5cyl, 6cyl and 8cyl applications. P/N 31259359 Lock ring for 5cyl, 6cyl and 8cyl applications.
VOLVO STANDARD TIMES GUIDE (VSTG) INFO:
Operation number 46632-2 - Drive shaft front right Rem-Inst/Replace - See VSTG Operation number 46631-3 - Drive shaft bearings Replace - 0.2 hrs
-
Claims may be submitted under the new car warranty when there is a documented customer complaint using claim type: 01
-
Labor times are valid at the time of release and are subject to change.
< PREV PAGE
NEXT PAGE >