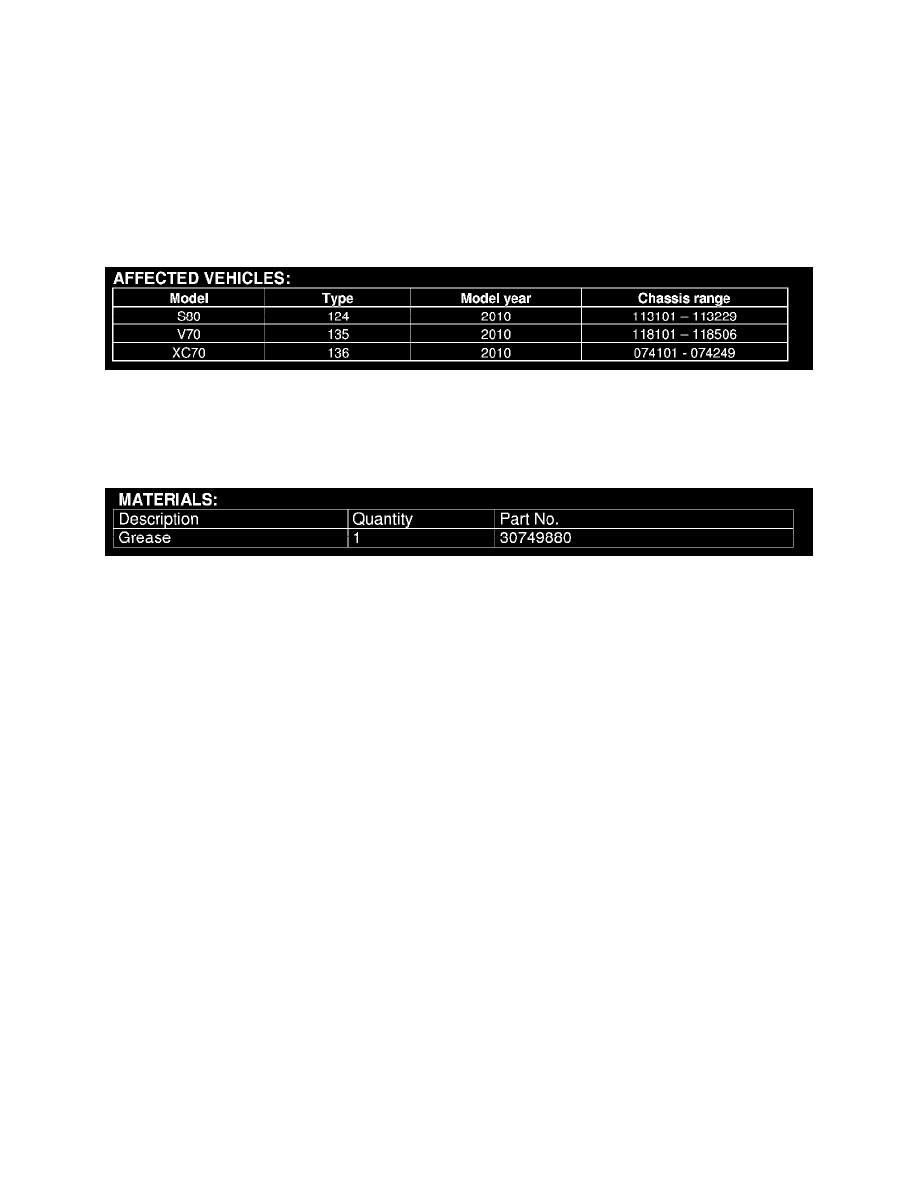 Steering Column Lock: All Technical Service Bulletins
Steering - Squeak Noise From Column Lock Adjustment
RETAILER TECHNICAL JOURNAL 21290
STEERING COLUMN ADJUSTMENT, SQUEAKING NOISE
Date: 07-24-2009
Reference: VIDA
Note!
If using a printed copy of this Retailer Technical Journal, first check for the latest online version.
AFFECTED VEHICLES
DESCRIPTION:
There can be a squeaking noise in the steering column adjustment when the operator locks and unlocks the lever.
MATERIALS
SERVICE:
If the noise is confirmed to be coming from the steering column adjustment, apply grease according to the following procedure.
Note!
Some variation in the illustrations may occur, but the essential information is always correct.
Removal
1. Remove the panel for the steering column according to VIDA:
INFORMATION
REPAIR
Removal, replacement, and installation
Electrical system
Other electrical equipment
Electrical item
Control stalk, left
Panel, steering column
Lubrication
2. With the lever in the locked position, lubricate the 4 locations specified.