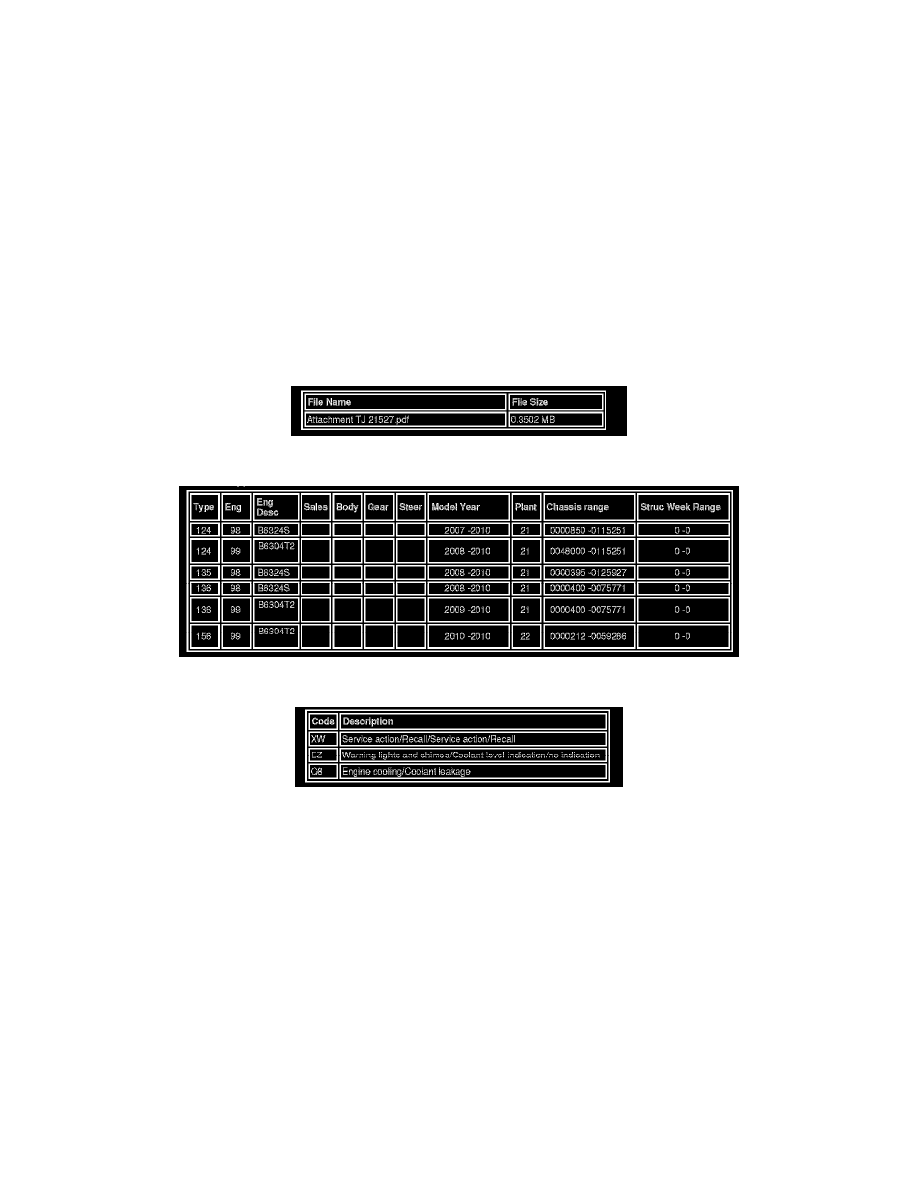 Coolant Line/Hose: Recalls
Campaign 232 - Coolant Hose Leaking
TIE - Technical Journal
Title Service Campaign 232: Coolant bleeder hose, Leaking
Ref No US21527.3.2 en-GB
Issuer -
Partner 3 US 7510 Volvo cars North America
Func Group 2615
Func Desc radiator hose
Status Released Status Date 2010-11-30
Issue date 2010-11-30
Reference VIDA, VSTG, SMB 26-232, PB 26-232
Attachment
Vehicle Type
CSC
DTC
Text
CSC = Customer Symptom Code
DTC = Diagnostic Trouble Code
Note!
If using a printed copy of this Retailer Technical Journal, first check for the latest online version.
NOTE!
THIS DOCUMENT SUPERSEDES THE PREVIOUS RETAILER TECHNICAL JOURNAL 21527 DATED 03-25-2010. All of the chassis ranges
have been updated. This RTJ is now released with a service campaign. PLEASE UPDATE YOUR FILES.
DESCRIPTION:
Volvo Cars of North America LLC. has decided to launch a service campaign on certain model year 2007 - 2010 S80, 2008 - 2010 V70 & XC70 and