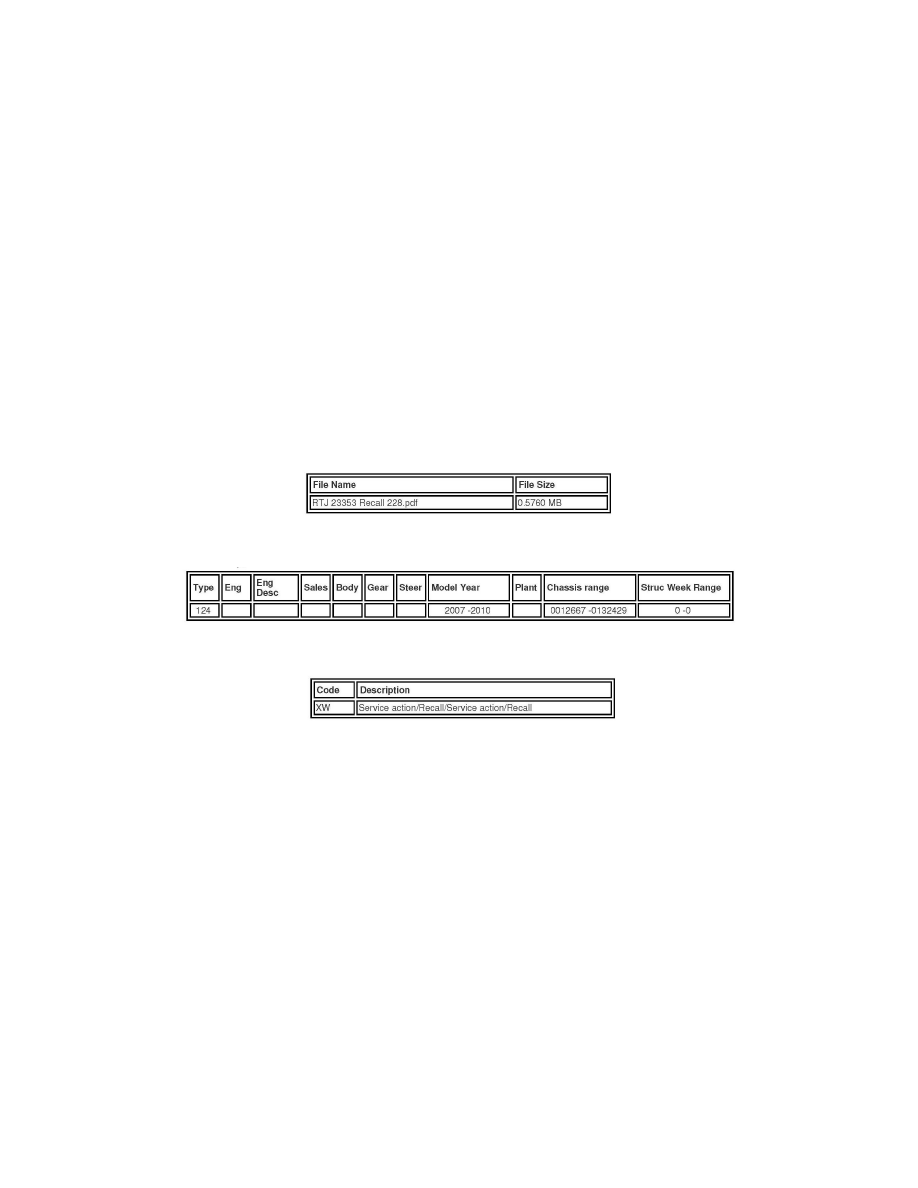 Tires: Recalls
Recall 228 - Tire Information Label Non Compliance
TIE - Technical Journal
Title 
Recall 228: S80 tire pressure labels, US
Ref No US23353.1.1 en-US
Issuer -
Partner 3 US 7510 Volvo Cars North America
Func Group 8971
Func Desc instruction plate; information plate
Status Released
Issue Date 2010-07-22
Status Date 2010-07-20
Reference VIDA
Attachment
Vehicle Type
CSC
DTC
Text
CSC= Customer Symptom Code
 
DTC= Diagnostic Trouble Code
Note! 
If using a printed copy of this Retailer Technical Journal, first check for the latest online version.
DESCRIPTION:
Volvo Cars of North America has identified that in certain S80's the tire pressure information is in non-compliance with legal requirements. A vehicle
must have the correct tire pressure described on the B-pillar tire pressure label and in the owner's manual. The tire pressure information printed on these
labels and in the owner's manual is too low i.e 35 psi (240kpa) instead of 36 psi (250kpa) for B6304T4/2 (T6) and 36 psi (250kpa) instead of 38 psi
(260kpa) for B8444S (V8). In addition to this the TPMS (Tire pressure monitoring system) software in the S80 vehicles have the incorrect trigger level
i.e it reacts on 35 psi (T6) and 36 psi (V8) instead of the 36 psi (T6) 38 psi (V8).