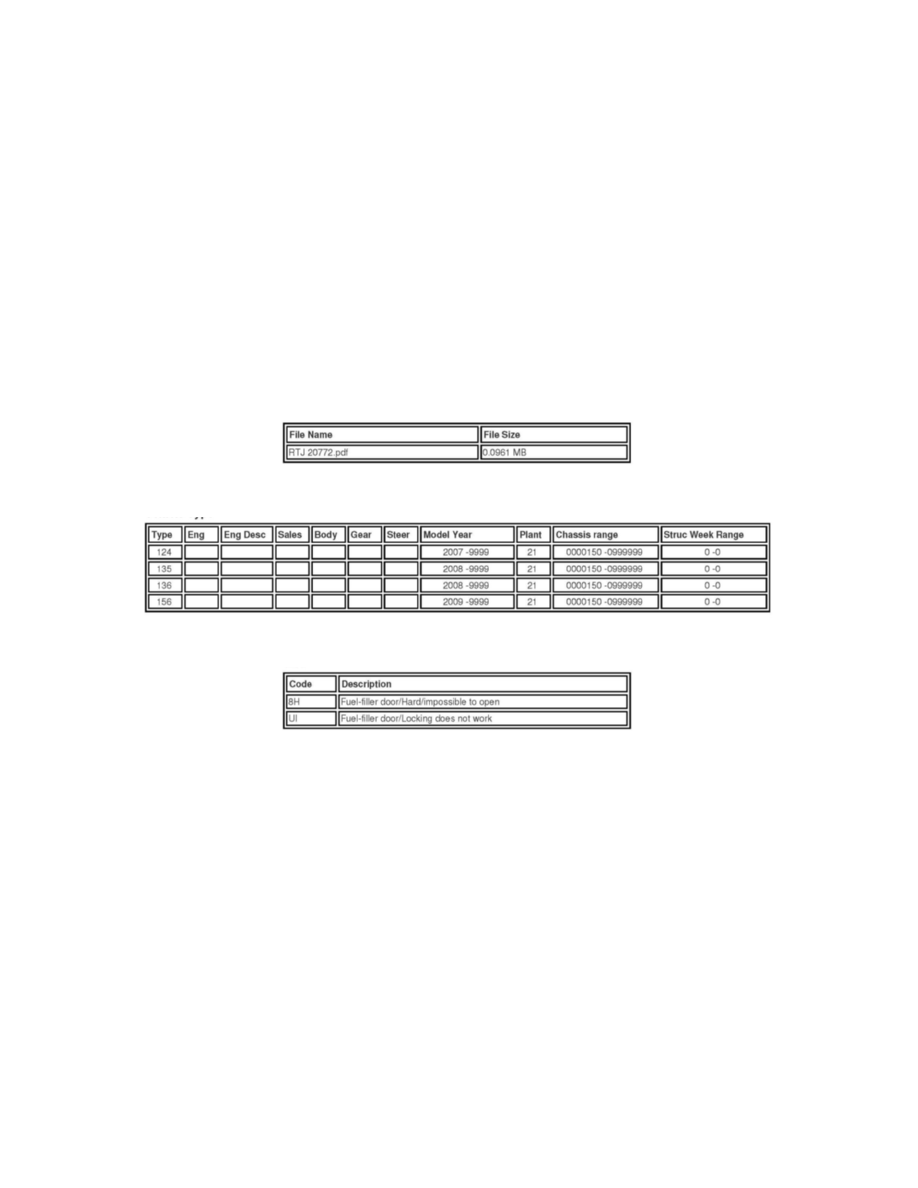 Fuel Door Release Actuator: All Technical Service Bulletins
Body - Fuel Filler Door May Be Hard To Open
TIE - Technical Journal
Title: Sticking fuel filler door actuator S80, V70/XC70, XC60
Ref No: US20772.2.0 en-GB
Issuer: DBHISACCI
Partner: 3 US 7510 Volvo cars north America
Func Group: 8331
Func Desc: tank hatch with hinge
Status: Released
Status date: 2010-06-15
Issue date: 2010-05-19
Reference: VIDA
Attachment
Vehicle Type
CSC
DTC
Text
CSC= Customer Symptom Code
DTC= Diagnostic trouble code
Note!
If using a printed copy of this Retailer Technical Journal, first check for the latest online version.
DESCRIPTION:
At times it may be hard to open the fuel lid when operating the release button.
The root cause was found that due too tight tolerances, the actuator may stuck in the fuel box.
This may happen specifically when the humidity in the air is high, by that, the expanding of material may cause to high friction when operating.
Normally the need to replace the actuator is not necessary.
SERVICE: