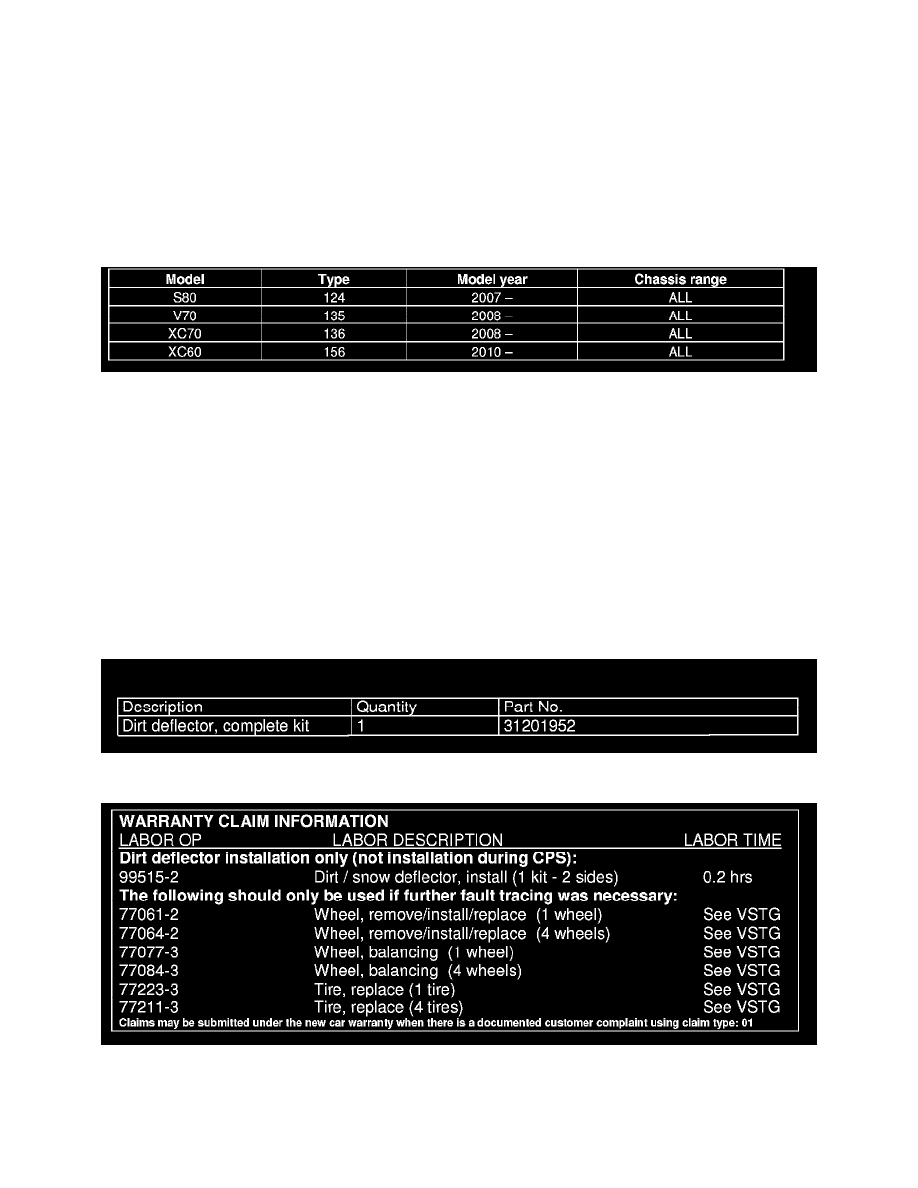 Wheels: All Technical Service Bulletins
Wheels/Tires - Vibration From Dirt/Snow In Rear Wheels
Retailer Technical Journal 17147
Dirt deflector service kit, 
Vibration due to dirt and snow in rear rims
Date 06-29-2009
Reference: VIDA, VSTG
Note!
If using a printed copy of this Retailer Technical Journal, first check for the latest online version.
AFFECTED VEHICLES:
DESCRIPTION:
There may be cases when dirt or snow becomes trapped in the rear wheel rims. This condition may also cause wheel vibrations. Dirt and snow deflectors
are now available as a service solution.
Note! 
All XC60s (from start of production) and XC70s (starting from chassis 019391) delivered to Canada will always have the kit packaged inside the car.
The kit needs to be installed by the retailer before new car delivery.
Note! 
Labor op 99515 must not be used if installed as part of the Customer Preparation Service (CPS).
For XC70s and XC60s outside of the Canada market and all V70s (regardless of market), the kit will be available as an accessory for customer
preference or can be installed due to complaints of wheel vibrations.
MATERIALS:
SERVICE:
Applies to vehicles that do not come with the dirt deflector from the factory:
For customers complaining about wheel vibrations due to dirt / snow in the rims, install dirt deflector kit PN 31201952 according to VIDA: