< PREV PAGE
NEXT PAGE >
S80 FWD L6-3.2L VIN 98 B6324S (2010)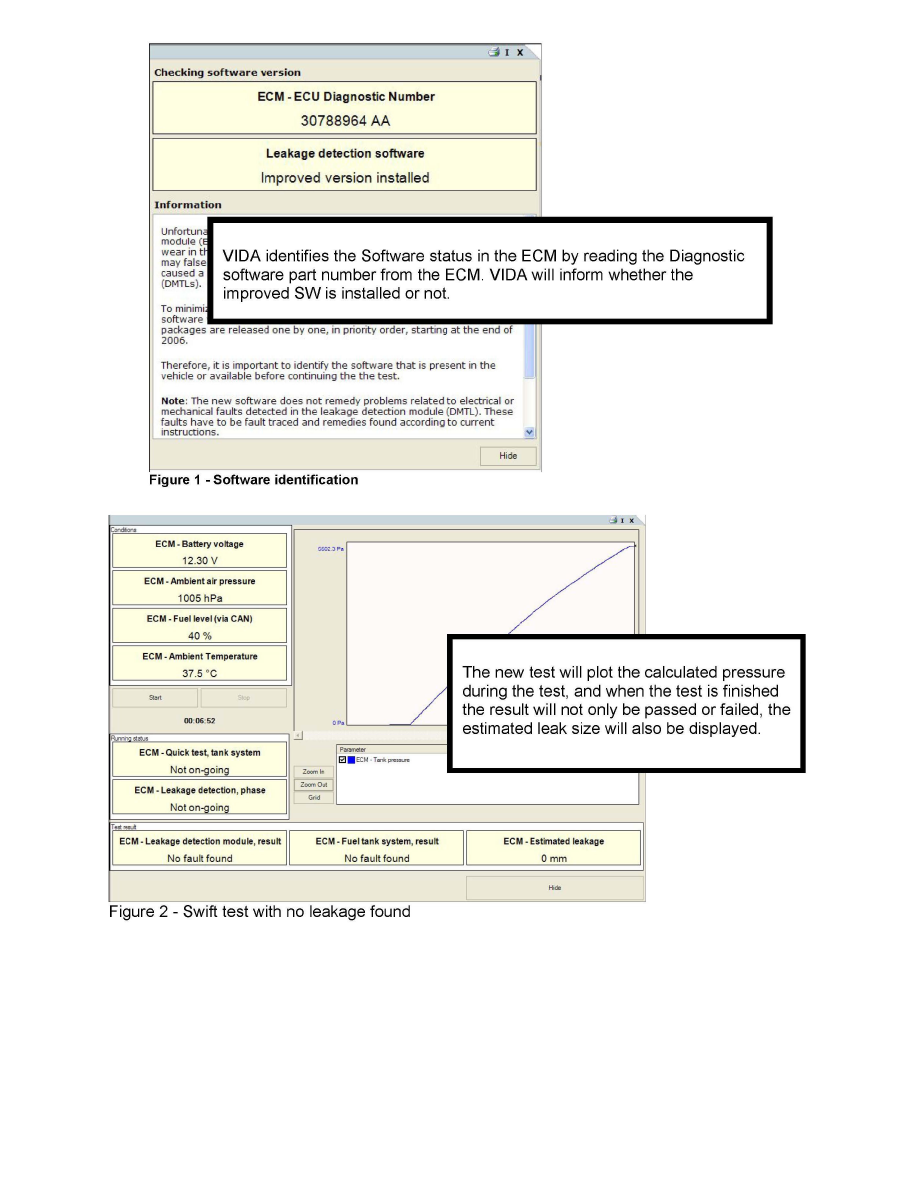 Important Note!
After an ECM upgrade VIDA will correctly identify the improved software is installed, but in order for the correct diagnostic database to be used,
VIDA will need to read out the part numbers from the control modules again. Reading out the control modules can be best achieved by clicking the
"UPDATE" button under the Network tab and must be done before the quick test is attempted. The test will display confusing and conflicting data in
its output windows if VIDA uses the wrong diagnostic database.
Important Note:
The engine must NOT be running even though the old test in some cases advises so. The Midtronics Constant Voltage power supply PSC-550 (Tech
Journal # 16405) should be used to maintain the battery voltage during the test, because in the most extreme cases the test could take up to 15
minutes to complete.
< PREV PAGE
NEXT PAGE >