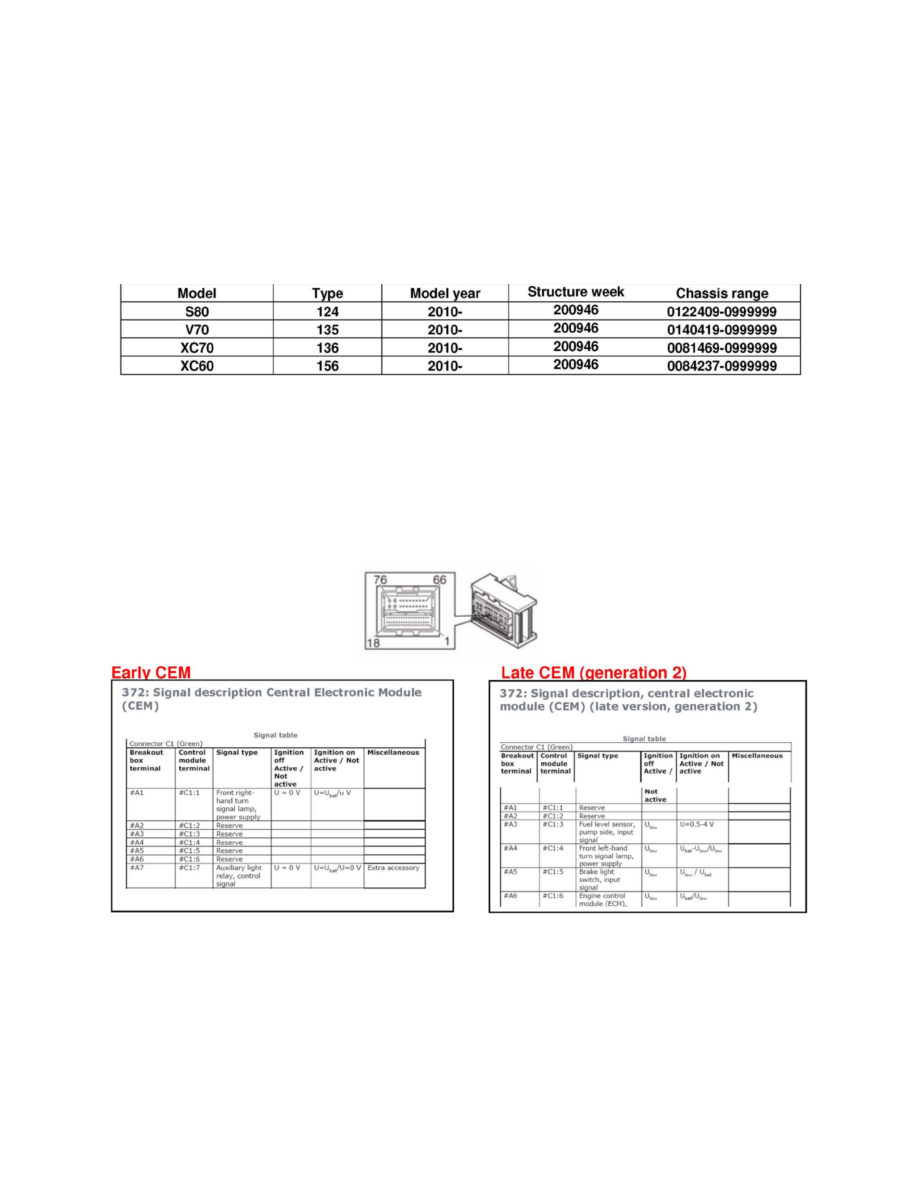 Central Control Module: All Technical Service Bulletins
Computers/Controls - New Central Electronics Module
22186
CEM: New generation CEM and wiring configuration introduced structure week 09w46
Date 12-22-2009
Reference: Wiring diagrams. 2010 supplement
Note!
If using a printed copy of this Retailer Technical Journal, first check for the latest online version.
AFFECTED VEHICLES
DESCRIPTION: 
A new CEM (Central Electronics Module), generation 2, has been introduced from structure week 09w46.
The new CEM is different from the old CEM in that the connectors have a new pin configuration/signal description as well as a new fuse arrangement.
IT IS NOT BACKWARDS COMPATIBLE. The new CEM can only be used in vehicles after the break points above. In addition, the wiring diagrams
for the CEM and fuse arrangements are different than the earlier vehicles.
To clarify this, an example of the signal description for the early and late type CEM for connector C1 positions 1 through 6 is above.
SERVICE: The new CEM is introduced structure week 09w46. P/N on the new spare part CEM is P/N 31254837.