< PREV PAGE
NEXT PAGE >
S80 FWD L6-3.2L VIN 98 B6324S (2010)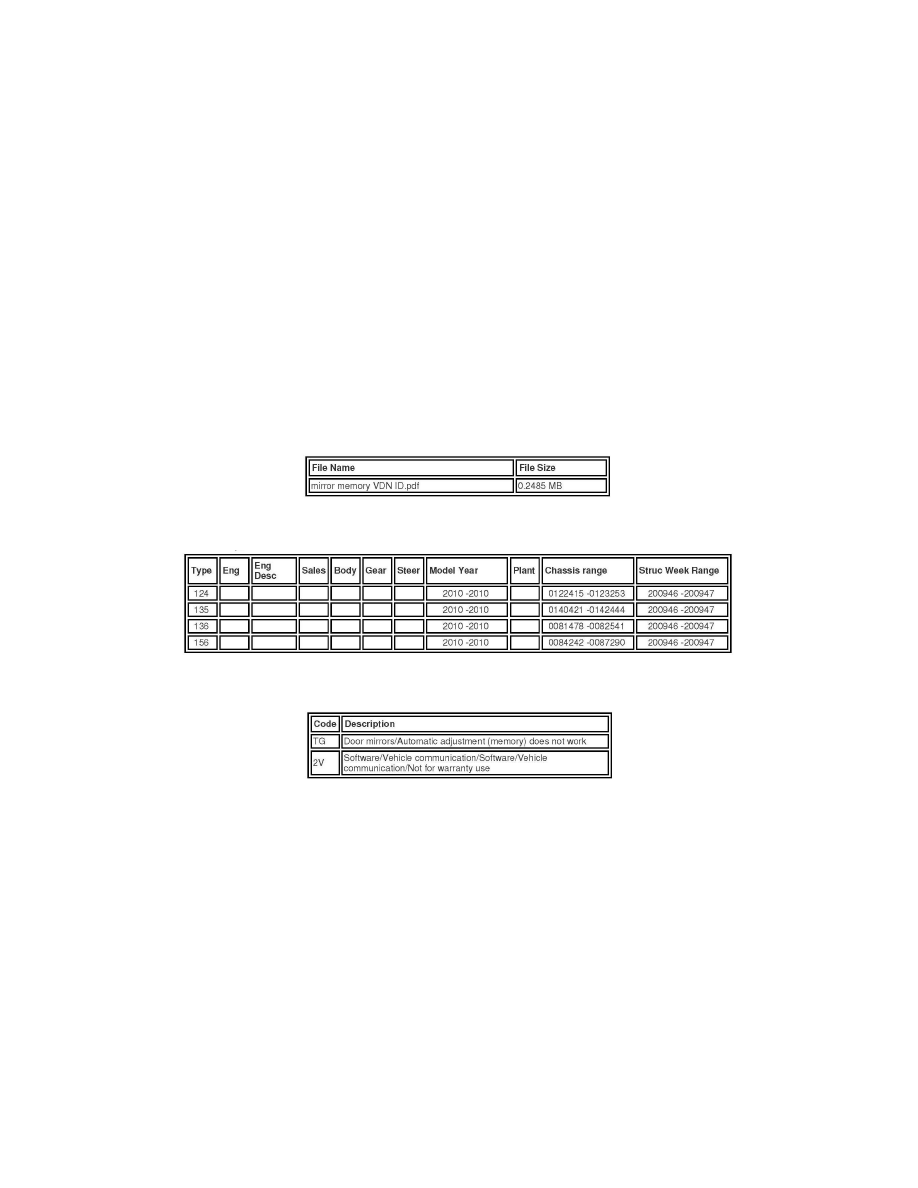 Entertainment System Control Module: Customer Interest
Instruments/Body - Mirror Dipping Function
TIE Technical Journal
Title ICV menu Auto dipped mirror in reverse, visible in cars without memory mirrors
Ref No US22394.1.0 en-GB
Issuer
Partner 3 US 7510 Volvo Cars North America
Func Group 3919 
Func Desc miscellaneous
Status Released
Status Date 2010-03-26
Issue Date 2010-01-14
Reference
Attachment
Vehicle Type
CSC
DTC
Test
DESCRIPTION:
Starting structure week 200946 P3X vehicles have a new ICM (Infotainment Control Module) menu item to select the auto dipped mirrors in reverse
function instead of using the mirror select button as was necessary in the earlier cars. The Auto dipped mirror function is only possible for cars equipped
with mirror memory.
However due to a mismatch in the software between CEM (Central Electronics Module) and 1CM for the first two weeks of production, the choice to
have automatic dipped mirror in reverse will be visible in the menu, even if the car does not have memory mirrors.
PRODUCT MODIFICATION: New 1CM software introduced in production from structure week 2009w48
SERVICE: For the cars within the chassis range above that are NOT equipped with memory mirrors*, upgrade the 1CM software to delete the menu for
auto dipped mirrors in reverse.
< PREV PAGE
NEXT PAGE >