< PREV PAGE
NEXT PAGE >
S80 FWD L6-3.2L VIN 98 B6324S (2010)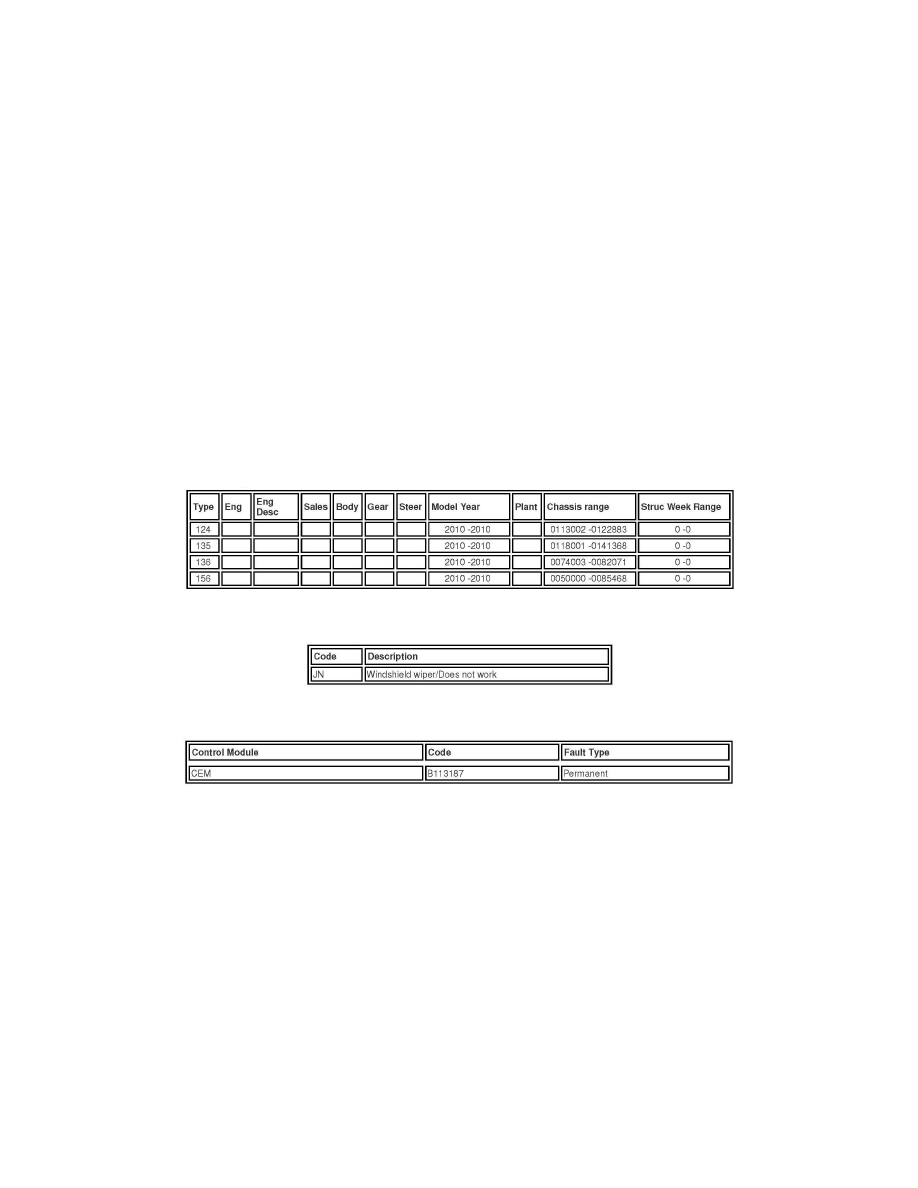 Body Control Module: Customer Interest
Wipers - Wiper Motor Intermittently Inop./DTC CEM B11387
TIE Technical Journal
Title Windscreen wiper motor intermittent function
Ref No US22231 5.0 en-GB
Issuer -
Partner 3 US 7510 Volvo Cars North America
Func Group 3631
Func Desc windscreen wiper
Status Released
Status Date 2010-10-05
Issue Date 2010-09-27
Reference VIDA
Attachment
Vehicle Type
CSC
DTC
Text
CSC's Customer Symptom Code
DTC's Diagnostic trouble code
Note! 
If using a printed copy of this Retailer Technical Journal, first check for the latest online version.
NOTE! 
THIS DOCUMENT SUPERSEDES THE PREVIOUS RETAILER TECHNICAL JOURNAL *22231* DATED 2010-07-13. Updated service
procedure. PLEASE UPDATE YOUR FILES.
DESCRIPTION:
The WWM (windscreen wiper motor) may intermittently not function.
This may occur during the start up of the vehicle while the wiper stalk is activated.
In this typical condition the LIN (Local Interconnect Network) communication between the WMM and CEM (Central Electronic Module)may be
< PREV PAGE
NEXT PAGE >