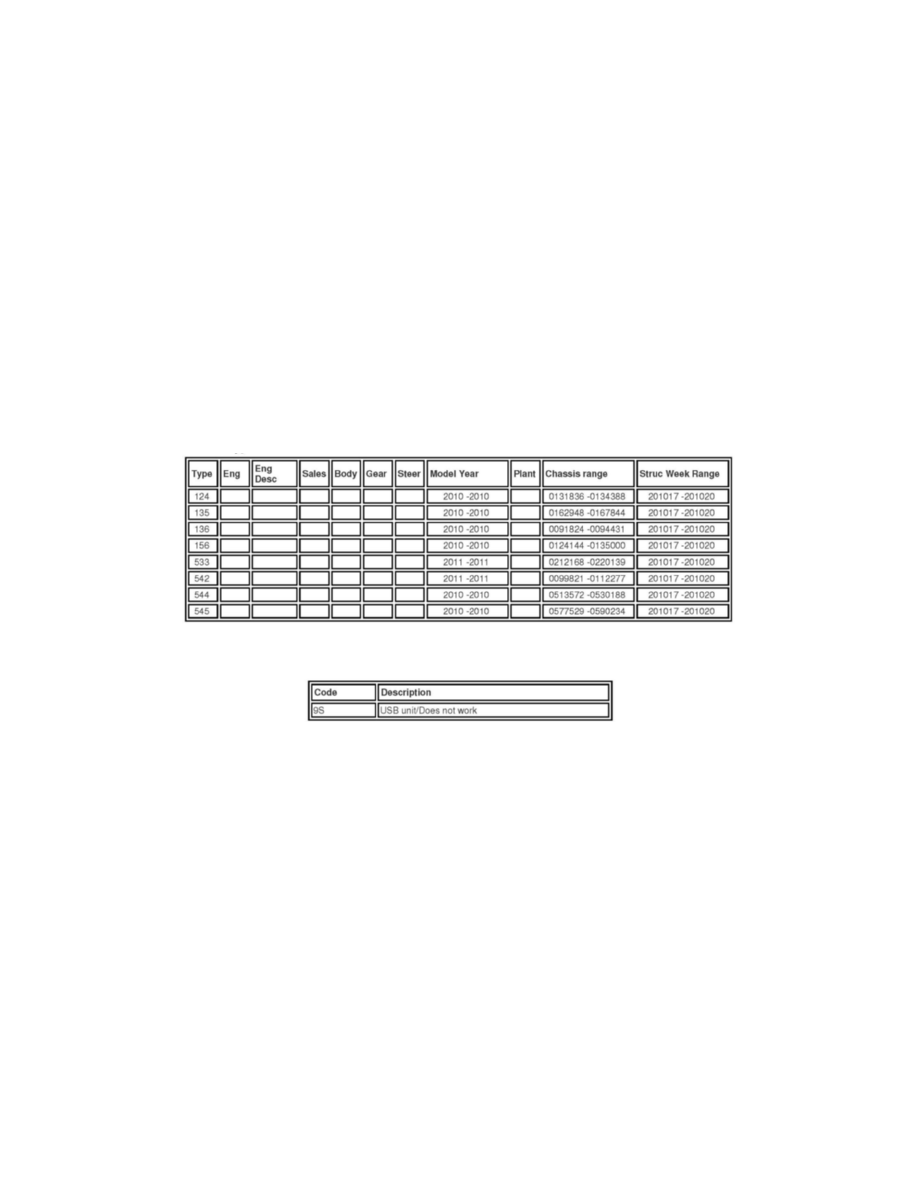 Wiring Harness: Customer Interest
Accessories - USB Jack Terminals May Be Shorted
TIE - Technical Journal
Title: USB: No device communication
Ref No: US23100.1.2 en-US
Issuer: -
Partner: 3 US US 7510 Volvo Cars North America
Func: 3959
Func Desc: miscellaneous
Status: Released
Status date: 2010-06-23
Issue Date: 2010-06-09
Reference: RTJ 22530
Attachment
Vehicle Type
CSC
DTC
Text
This document supercedes the previous one dated 6-04-2010. Changes to this document are:
- Vehicle types added
- Chassis ranges updated
DESCRIPTION:
Due to a process fault at the supplier there may be a small amount of cars produced with faulty USB jacks. The fault is due to the data terminals (two
center pins) within the USB jack being shorted.
Symptoms will include No USB stick or iPod communication when connected to the USB port in the vehicle.
No DTCs will be posted for this type of fault.
NOTE:
Please refer to RTJ 22530 for specification on the requirements for USB devices
SERVICE:
1.Switch Radio on.