< PREV PAGE
NEXT PAGE >
S80 FWD L6-3.2L VIN 98 B6324S (2010)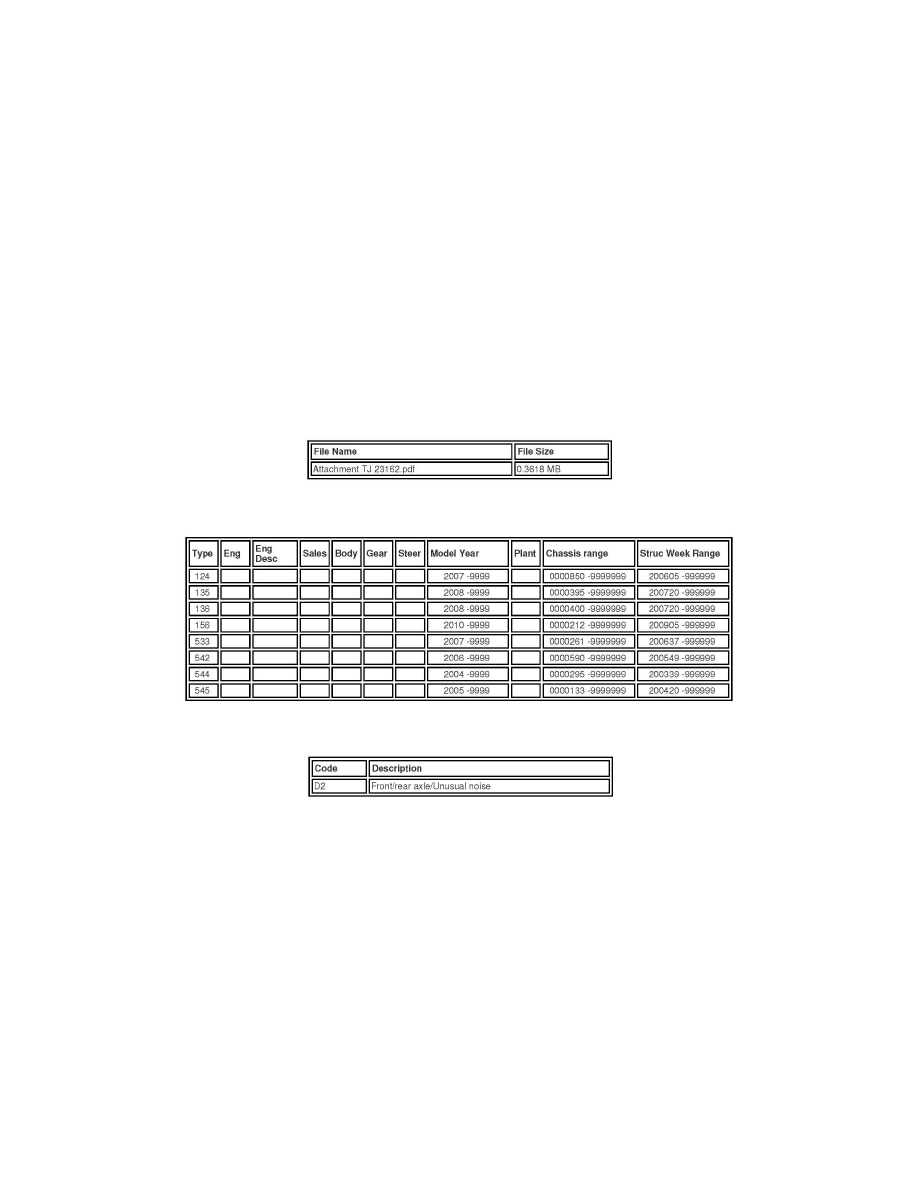 Axle Bearing: All Technical Service Bulletins
Drivetrain - Bearing Noise From R/H Front Drive Axle
TIE - Technical Journal
Title 
Rattle noise from drive shaft bearing 
Ref No US23162.1.0 en-GB
Partner 3 US 7510 Volvo North America
Func Group 4661
Func Desc drive shaft
Status Released
Status Date 2010-07-22
Issue Date 2010-06-21
Reference VIDA VSTG
Attachment
Vehicle Type
CSC
DTC
Text
CSC= Customer Symptom Code
DTC= Diagnostic Trouble Code
Note! If using a printed copy of this Retailer Technical Journal, first check for the latest online version.
DESCRIPTION:
A rattle noise may be heard from the front right drive shaft bearing.
PRODUCT MODIFICATION:
It is now possible to replace the drive shaft bearing instead of the complete drive shaft.
< PREV PAGE
NEXT PAGE >