< PREV PAGE
NEXT PAGE >
V50 L5-2.4L VIN 39 B5244S7 (2005)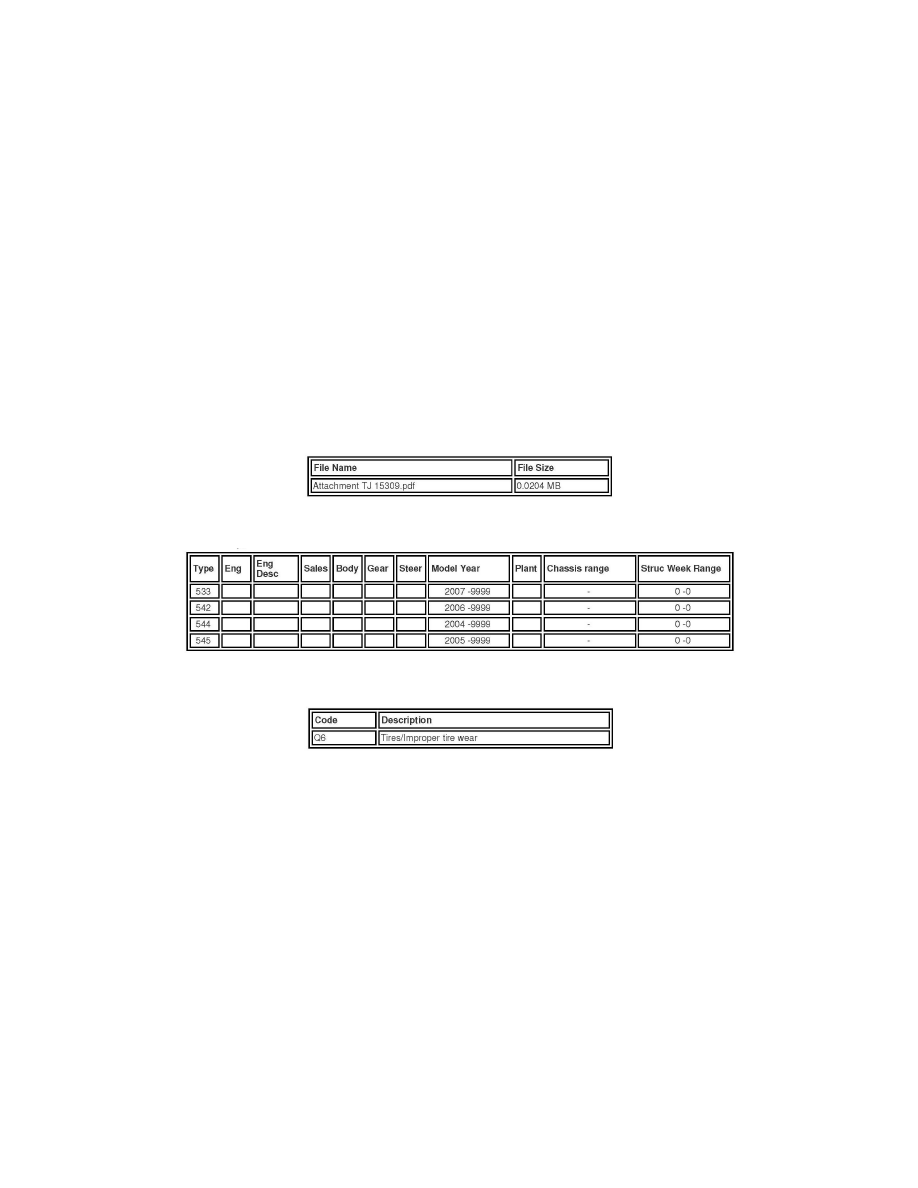 Alignment: Customer Interest
Steering/Suspension - Uneven/Excessive Rear Tire Wear
TIE - Technical Journal
Title Uneven rear tire wear, Correction of excessive negative camber
Ref No US15309.4.0 en-GB
Issuer - 
Partner 3 US 7510 Volvo Cars North America
Func Group 6526
Func Desc control arm
Status Released
Status Date 2010-08-02
Issue Date 2010-07-28
Reference VIDA, VSTG, RTJ 19674
Attachment
Vehicle Type
CSC
DTC
Text
CSC = Customer Symptom Code
DTC = Diagnostic Trouble Code
Note! 
If using a printed copy of this Retailer Technical Journal, first check for the latest online version.
NOTE! 
THIS DOCUMENT SUPERSEDES THE PREVIOUS RETAILER TECHNICAL JOURNAL 15309 DATED 12-16-2009. The recommended
threshold values have been updated. PLEASE UPDATE YOUR FILES.
DESCRIPTION:
Excessively negative rear camber may cause uneven tire wear and this may be accompanied by abnormal road noise or ride. Refer to the camber angle
specifications in RTJ 19674.
< PREV PAGE
NEXT PAGE >