< PREV PAGE
NEXT PAGE >
V50 L5-2.4L VIN 39 B5244S7 (2005)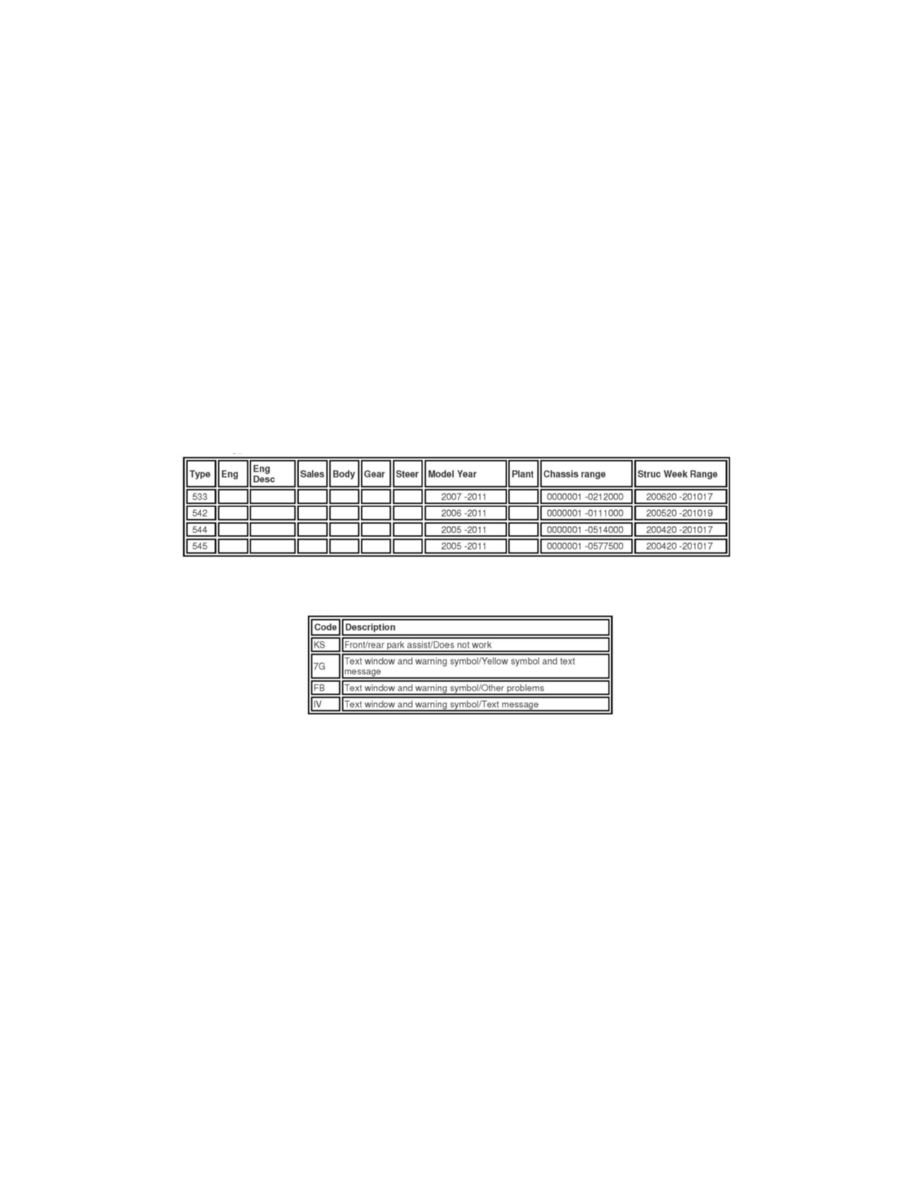 Parking Assist Control Module: Customer Interest
Parking Assist System - Inoperative/Can't Read DTC
TIE - Technical Journal
Title: Park Assist does not work; Not possible to read DTC from PAM via VIDA
Ref No: US22696.3.0 en-GB
Issuer: - 
Partner: 3 US 7510 Volvo Cars North America
Func Group: 3871
Func Desc: parking assistance
Status: Released
Status Date: 2010-05-05
Issue Date: 2010-05-03
Reference:
Attachment
Vehicle Type
CSC
DTC
Text
CSC= Customer symptom code
DTC= Diagnostic Trouble code
DESCRIPTION: A new PAM (Parking Assistance Module) was introduced 2009w23, but due to PAM warranty replacements or accessory installations,
it can also be fitted in older cars.
Due to a SW bug, VIDA can not read DTC from this PAM. The PAM unit will be "green" in the DTC view in VIDA, even if there are DTC's set.
PRODUCT MODIFICATION: New PAM SW has been introduced.
SERVICE: If there is a problem with the parking assistance system and suspect that there is a DTC set even though VIDA states that there is no DTC,
perform the following:
Upgrade the PAM SW. Download PAM upgrade, P/N 30728074.
Now it will be possible to read the DTC from PAM with VIDA.
VOLVO SERVICE TIME GUIDE OPERATION NUMBER:
< PREV PAGE
NEXT PAGE >