< PREV PAGE
NEXT PAGE >
V50 L5-2.4L VIN 39 B5244S7 (2005)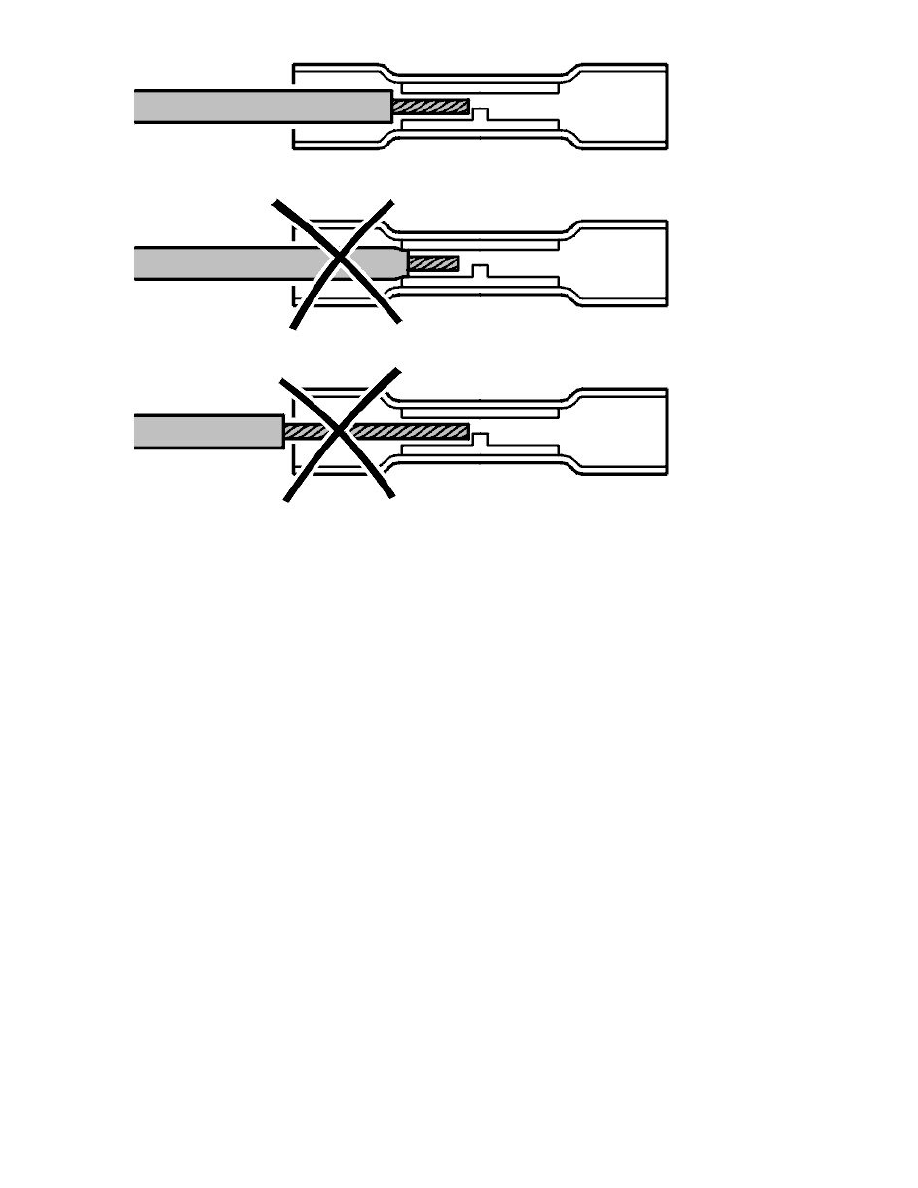 Install a crimp sleeve from the repair kit in the press tool:951 2785 Crimping tool  See: Tools and Equipment/951 2785 Crimping Tool 
Squeeze the crimping tool a little to secure the crimping sleeve in the tool.
Insert the cable as far into the crimp sleeve as it will go.
Ensure that the cable insulation does not get into the crimping area or that stripped cable does not extend outside the sleeve.
Press the pliers' handles as far as they will go to ensure a proper joint. The pliers release automatically.
Check by hand that the crimping sleeve is secure.
Prepare the remaining cable ends in the same way.
< PREV PAGE
NEXT PAGE >