< PREV PAGE
NEXT PAGE >
V50 L5-2.4L VIN 39 B5244S7 (2005)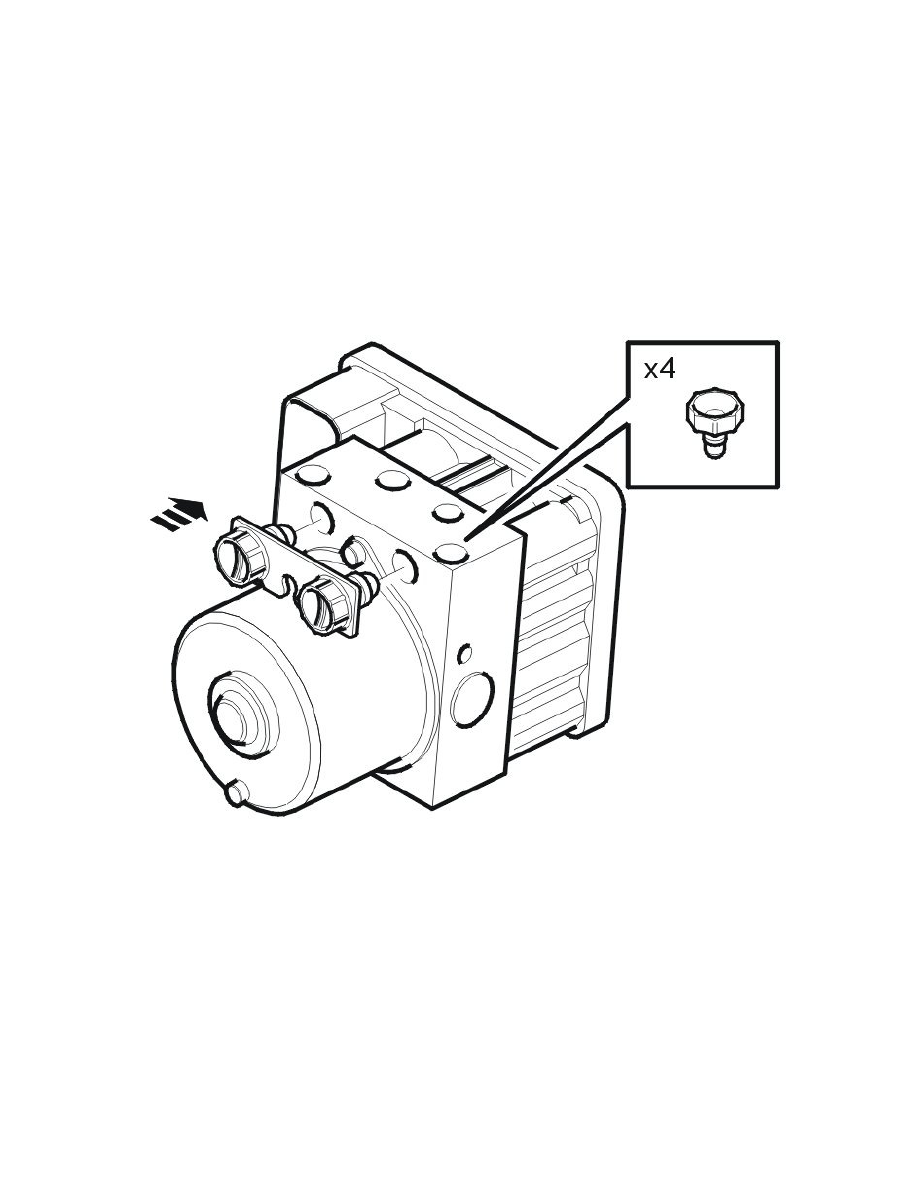 Electronic Brake Control Module: Service and Repair
Anti-Lock Brake System Module (ABS)
Anti-lock Brake System Module (ABS)
Note! The illustrations in this service information are used for different model years and/or models. Some variation may occur. However, the
essential information in the illustrations is always correct.
Preparatory work
Remove the hydraulic modulator. See  Hydraulic unit brake system See: Brakes and Traction Control/Antilock Brakes / Traction Control
Systems/Hydraulic Control Assembly - Antilock Brakes/Service and Repair.
Removal
Removing the control module
Note! Working with the hydraulic modulator requires a very clean environment.
Warning! The pump motor must not be opened under any circumstances. A replacement part kit is enclosed when purchasing a new control
module that is installed on the pump motor.
Install:
-
the 4 plugs in the pipe connections
-
the 2 mounting screws for the pump motor (1).
Remove the 2 screws.
< PREV PAGE
NEXT PAGE >